Celebrate National Nurses Week
May 6–12, 2018
#nursesweek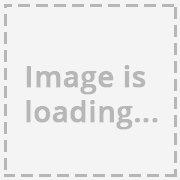 Each year, National Nurses week is celebrated from May 6-12. This is a week for hospitals, employers, and many other workplaces and individuals to celebrate their nurses! It's also a week when the American Nurses Association (ANA) highly promotes the profession.
This years' motto is "Nurses Inspire, Innovate, Influence."
The National Nurses Week 2018 logo was developed by ANA to celebrate the week and to recognize nurses' many diverse contributions in the healthcare field.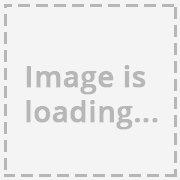 Nurses Week Special Discount and Giveaway
To celebrate, online CE provider Wild Iris Medical Education is offering a special weeklong 15% discount on all continuing nursing education (CNE) courses. When nurses take any online course from May 6 through 12 and enter the code THANKYOU, the discount will automatically be applied—and the code can be used an unlimited number of times throughout the week. Why not take advantage of this great savings opportunity to catch up on needed contact hours, get a head start on your coming nursing license renewal, or simply update your knowledge base.
On top of receiving a 15% discount, one lucky nurse who has taken any paid course from Wild Iris Medical Education during Nurses Week will be randomly selected to receive a Fitbit. It's a win-win!
And for nurses looking for even more savings, Wild Iris Medical Education, also offers a free 1-contact-hour course on West Nile Virus Infection. (This free course does not qualify for the Fitbit giveaway.)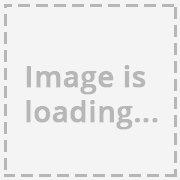 Nurses Week History
National Nurses Week traces its history back to 1953, when Dorothy Sutherland of the U.S. Department of Health, Education, and Welfare sent a proposal to President Eisenhower to proclaim a "Nurse Day" in October of the following year. The first National Nurse Week was observed October 11–16, 1954.
Although Congress took no action on a proposed 1955 bill to establish an ongoing National Nurse Week, in January 1974, the International Council of Nurses declared May 12—Florence Nightingale's birthday—as International Nurse Day. In 1990, the ANA expanded this daylong recognition of nurses to a weeklong celebration, declaring May 6–12, 1991, as "National Nurses Week," which has been observed annually since then.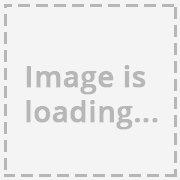 Florence Nightingale
Florence Nightingale, born May 12, 1820, was an English social reformer, statistician, and the founder of modern nursing. She gave nursing a highly favorable reputation and became an icon of Victorian culture, especially in the persona of "The Lady with the Lamp" making nighttime rounds among wounded soldiers.
In 1860, Miss Nightingale laid the foundation for professional nursing with the establishment of the first secular nursing school in the world at St Thomas Hospital in London. Her social reforms include improving healthcare for all sections of British society, advocating better hunger relief in India, helping to abolish prostitution laws that were overly harsh to women, and expanding the acceptable forms of female participation in the workforce.
Nightingale's lasting contribution has been her role in founding the modern nursing profession. She set an example of compassion, commitment to patient care, and diligent and thoughtful hospital administration. The first official nurses' training program, her Nightingale School for Nurses, opened in 1860 and is now called the Florence Nightingale Faculty of Nursing and Midwifery at King's College London.
Florence Nightingale Medal
In 1912, the International Committee of the Red Cross instituted the Florence Nightingale Medal. Awarded every two years to nurses or nursing aides for outstanding service, it is the highest international distinction a nurse can achieve, given for "exceptional courage and devotion to the wounded, sick or disabled, or to civilian victims of a conflict or disaster" or "exemplary services or a creative and pioneering spirit in the areas of public health or nursing education".
The Nightingale Pledge
The Nightingale Pledge is a modified version of the Hippocratic Oath, which nurses recite at their pinning ceremony at the end of training. Created in 1893 and named after Nightingale as the founder of modern nursing, the pledge is a statement of the ethics and principles of the nursing profession:
Happy Nurses Week!
We truly appreciate each and every one of you and all of your dedication, hard work, and caring. As Florence Nightingale said, "For the sick it is important to have the best." Be the best you can be in your profession and in your daily life as you continue to make a difference in the world.
To be entered into the Nurses Week Fitbit Giveaway, take any paid course at Wild Iris Medical Education between May 6–12.

Sources:
Florence Nightingale. (n.d.) In Wikipedia. Retrieved May 1, 2018.
About Wild Iris Medical Education:
Wild Iris Medical Education, Inc., is a privately held, woman-owned company providing online healthcare continuing education since 1998. We offer online ANCC-accredited nursing continuing education courses, including CEUs for nursing case managers, occupational therapists, physical therapists, paramedics, EMTs, and other healthcare professionals.
Join Us and Become One of Our Million+ Satisfied Customers Today!
High-quality, accredited, evidenced-based continuing education courses in an easy-to-use format designed for learning, from Wild Iris Medical Education. We've been providing online CE since 1998.