Give 25% Off - Get $10
Wild Iris Medical Education Introduces Referral Program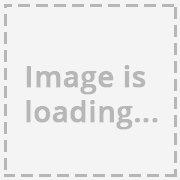 Wild Iris Medical Education has been providing high-quality, evidence-based continuing education for nurses, occupational therapists and assistants, physical therapists and assistants, and other healthcare professionals since 1998.

ANCC accredited nursing CEU courses are accepted by all U.S. nursing boards. With over 80 CE courses ranging from 1 to 10 contact hours and convenient package deals for nursing CEU, Wild Iris Medical Education is the leading continuing education provider nationwide.
For the past 22 years, customer satisfaction has been high due to our quality course content and our simple, straightforward process to earn contact hours online. This is reflected in the many positive and valuable customer testimonials we've received.

Excellent website. The most organized I have found so far in reference to state-mandatory education requirements. Will use every year from now on!
- Courtney Roberts, RN
New in 2020, we are introducing a new referral program so that our valued and loyal customers can share the many benefits of Wild Iris continuing education with their friends and colleagues. When you sign up for our referral program, your friend or colleague will receive a 25% discount on their first course. And once they complete a course, you'll receive a $10 gift card via email that can be used with any online merchant.
Here's how it works:




Start referring your friends and colleagues (via email, Facebook, Twitter, etc.) using a personalized link (provided by Wild Iris).





Your friend will receive a "25% off" code for one-time use on a Wild Iris course.





When your friend has completed a course, you'll receive a $10 gift card (by email).




Not only that, you can earn unlimited gift card rewards by referring as many friends and coworkers as you like.
About Wild Iris Medical Education:
Wild Iris Medical Education, Inc., is a privately held, woman-owned company providing online healthcare continuing education. In 1998, we began offering online accredited nursing continuing education courses and since then have expanded to provide CEUs for occupational therapists, physical therapists, paramedics, EMTs, and other healthcare professionals.
Join Our More Than 750,000 Satisfied Customers Now!
High-quality, accredited, evidenced-based continuing education courses in an easy-to-use format designed for learning, from Wild Iris Medical Education. We've been providing online CE since 1998.