New "Healthcare Travelers Take Omaha" Conference
Set for Early April 2019
By Ryan Wagoner, Healthcare Traveler Today
Dennis Crean, Wild Iris Medical Education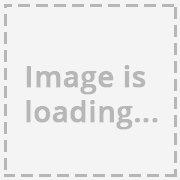 Travel healthcare professionals often find that pursuing a travel career can be a lonely experience. Travelers are spread all across the country, which can make it difficult to connect with their colleagues outside of social media.
So when the idea for a new travel healthcare conference came about during TravCon 2018, it wasn't out of a desire to create a competing conference, but instead to provide another event where travelers can network and connect. Travel nurse Thomas Piper is helping organize the new conference Healthcare Travelers Take Omaha, set to take place from 8 a.m. to 5 p.m. on April 5–6, 2019 in Omaha, Nebraska.
Tickets to Healthcare Travelers Take Omaha cost only $50, which covers the cost of food provided during the conference. Only 150 tickets will be sold, and the number of travel company exhibitors for the event is capped at 30. Information on tickets and exhibit space is available on the conference website.
Keynote, Panels, and Free Continuing Nursing Education
The program will include keynote speaker Kathleen Bartholomew, RN, MN, an expert on hospital culture who speaks internationally to hospital boards, the military, leadership, and staff about safety, communication, cultural change, and power. With her husband, John J. Nance, she co-authored, Charting the Course: Launching Patient-Centric Healthcare.
Additional sessions will include both recruiter and CEO panel discussions as well as learning sessions with "movers and shakers" (i.e., industry professionals) on topics such as taxes, housing, technology, profit margins, contracts, fitness on the road.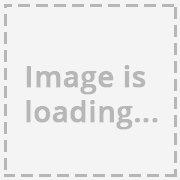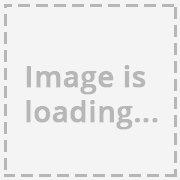 Small setting, good conversation
Healthcare Travelers Take Omaha is accepting only a small number of travelers and exhibitors. This setting is intended to offer more time for travelers and companies to network with each other. Piper explains, "We've set a lot of time aside for people to have actual conversations with agencies and recruiters. It's definitely going to be a more intimate setting for networking and forming relationships."
Organizers also wanted to keep the cost of entry as low as possible for both attendees and exhibitors. That's one reason why Omaha was selected for the first year of the conference. "Since Omaha is so centrally located, it's very inexpensive for travelers to access who may be on the edges of the country." Piper adds, "Omaha is also a central hub for travel nursing companies." More than a dozen travel healthcare staffing companies call Omaha home, including Aureus Medical Group, Atlas Medstaff, and Fusion Medical Staffing, all of which are exhibitors for the event.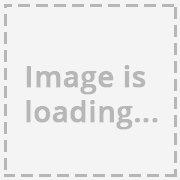 But the conference won't be held in Omaha every year. Another reason why organizers created a different conference was to provide a chance to meet up with travelers in new places. "We're travelers—we like to travel the country and don't want to go to the same city every year," Piper says. "TravCon is great and a lot of fun, but it can be expensive to visit Vegas every year if you're working on the East Coast or want to bring your family along."
Piper is encouraged by how quickly Healthcare Travelers Take Omaha has come together and hopes this new conference will provide another great option for travelers to connect with each other. Organizers are already looking ahead to next year's conference in Orlando, where they plan to offer even more tickets for travelers and space for exhibitors.
About Wild Iris Medical Education:
Wild Iris Medical Education, Inc., is a privately held, woman-owned company providing online healthcare continuing education since 1998. We offer online accredited nursing continuing education courses, including CEUs for occupational therapists, physical therapists, paramedics, EMTs, and other healthcare professionals.
Join Us and Become One of Our Million+ Satisfied Customers Today!
High-quality, accredited, evidenced-based continuing education courses in an easy-to-use format designed for learning, from Wild Iris Medical Education. We've been providing online CE since 1998.