Nursing CEU License Renewal Bundle
(18 Contact Hours)
Save time and money with this Nursing CEU Course Bundle and conveniently fulfill your nursing continuing education needs!
Courses included:
Pressure Ulcer Prevention and Treatment
Prescription Drug Abuse
Medical Errors*
Bloodborne Pathogens Training
ANCC-Accredited since 1998
Instant Certificate of Completion
Accepted by Nursing Boards Nationwide
18-Contact-Hour Nursing CEU Course Bundle
for

$89


(Save $34 vs. purchasing courses individually).

To purchase this offer, login with an existing account, or create a new account.
Nursing CEU Course Summary
Pressure Ulcer Prevention and Treatment: Assessment, Wound Care, and Healing (7 Contact Hours)
This wound care continuing education course covers risk factors and assessment of pressure ulcers, including those common to diabetic patients.
Prescription Drug Abuse: Opioid Diversion and Best-Practice Prescribing (3 Contact Hours)
This 3 contact hour nursing continuing education course shows nurses how prescription drug abuse can be prevented and why it is so common. Learn more about the current opioid and prescribed drug abuse epidemic and challenges in managing chronic pain for a better patient outcome.
Medical Errors: Prevention and Patient Safety (6 Contact Hours)
6-contact-hour comprehensive overview on the prevention of medical errors. Course defines the scope of the problem and includes ways to avoid medication errors and medical mistakes. Explore why medical errors are underreported and learn new strategies for how to decrease medical errors, optimize communication, and increase patient safety and quality of care.
Note: * This course version does not meet the Florida requirement.
Bloodborne Pathogens Training: OSHA's Bloodborne Pathogens Standard (2 Contact Hours)
2-hour continuing education course for nursing and other health professionals. Covers the requirements for annual bloodborne pathogens (BBP) training as outlined by OSHA. Includes information on transmission and protection; HBV, HCV, HIV, Ebola, and Zika; personal protective equipment (PPE) and procedures.
Terms of Service: To enjoy this special offer, login with an existing account, or creation of a new account is required. Pre-payment only, no other discount codes, promotions or limited-time offers can be applied. All courses need to be completed for credit prior to the expiration date. No refunds. Not valid for customers using corporate codes.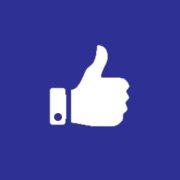 Join Us and Become One of Our Million+ Satisfied Customers Today!
High-quality, accredited, evidenced-based continuing education courses in an easy-to-use format designed for learning, from Wild Iris Medical Education. We've been providing online CE since 1998. Join us now!