24.5-Hour COVID-19 Nursing CEU Package
Save time and money with this nursing CEU course package
and conveniently fulfill your nursing continuing education needs!
Courses included:
Novel Coronaviruses including COVID-19
COVID-19: The Impact of a Pandemic on Mental Health
Infection Control
Asthma Patient Care
Chronic Obstructive Pulmonary Disease (COPD)
Accredited CE Provider since 1998
ANCC accredited nationwide
Instant Certificate of Completion
Accepted by All Nursing Boards Nationwide
24.5-Contact-Hour Nursing CEU Course Package for
$99
through 10/28/2021.
(Save $40 vs purchasing courses individually.)
To purchase this offer, sign in to your existing account, or create a new account.
Nursing CEU Course Summary
Novel Coronaviruses including COVID-19 (1 Contact Hour)
Discuss etiology and pathophysiology of novel coronaviruses, variants, and mutations and their impact on patient health. Review different types of vaccines, including for COVID-19, for the prevention of transmission and infection control.
COVID-19: The Impact of a Pandemic on Mental Health (1.5 Contact Hours)
Understand and learn ways to mitigate the mental health impacts of a pandemic on nurses, other healthcare professionals, and patients. Review recent pandemics and current coronavirus (COVID-19) issues. This course focuses on preventing and addressing stress and anxiety during this unprecedented crisis and focuses on strategies for mental well-being.
Infection Control (6 Contact Hours)
Course includes infection prevention and control practices, coronavirus (COVID-19) considerations, the chain of infection, standard and transmission-based precautions, barriers and use of personal protective equipment (PPE), and strategies for preventing the spread of infectious disease to healthcare workers and patients.
Asthma Patient Care (10 Contact Hours)
10-contact-hour continuing education course on asthma signs and symptoms, diagnosis and assessment, pharmacologic treatments, long-term management, complications, breathing difficulty, and managing attacks. Applicable for nursing, occupational therapy, and other practitioners.
Chronic Obstructive Pulmonary Disease (COPD) (6 Contact Hour)
Continuing education course covering causes and forms of chronic obstructive pulmonary disease, characteristics, effects of smoking, breathing difficulty, emergency evaluation, long-term treatment, and management. Includes pulmonary rehabilitation and treatment of acute exacerbations. 6-contact-hour CEU for nursing and other healthcare professions.

Terms of Service: To enjoy this special offer, sign in to your existing account or create a new account (required). Prepayment only; no other discount codes, promotions, or limited-time offers can be applied. All courses must be completed for credit prior to the expiration date. No refunds. Not valid for customers using corporate codes.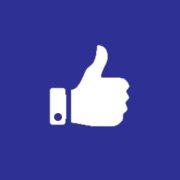 Join Us and Become One of Our Million+ Satisfied Customers Today!
High-quality, accredited, evidenced-based continuing education courses in an easy-to-use format designed for learning, from Wild Iris Medical Education. We've been providing online CE since 1998. Join us now!