30-Hour Elder Care Nursing CEU Package
Save time and money with this nursing CEU course package
and conveniently fulfill your nursing continuing education needs!
Courses included:
Elder Abuse and Dependent Adult Abuse
End-of-Life, Palliative, and Hospice Care
Dementia: Alzheimer's Disease Patient Care
Fall Prevention
Pressure Injury Prevention and Treatment
Accredited CE Provider since 1998
ANCC accredited nationwide
Instant Certificate of Completion
Accepted by All Nursing Boards Nationwide
30-Contact-Hour Nursing CEU Course Package for $129 through 10/17/2021.
(Save $51 vs. purchasing courses individually.)
To purchase this offer, sign in to your existing account, or create a new account.
Nursing CEU Course Summary
Dementia: Alzheimer's Disease Patient Care (9 Contact Hour)
Alzheimer's disease and dementia continuing education course. Covers pharmacologic and medical therapies, the role of rehabilitation in caring for patients with Alzheimer's, strategies for addressing the effects of AD, and ways to support families and caregivers. Earn 9 contact hours with this Alzheimer's CEU. Newly updated bestseller course!
End-of-Life, Palliative, and Hospice Care (7 Contact Hours)
7-contact-hour end-of-life, palliative, and hospice care nursing CEU course. This palliative care continuing education course includes information on hospice, postmortem care, and bereavement. Guide and support your terminal patient and their family; covers pain management and ethical, legal, and psychosocial issues.
Elder Abuse and Dependent Adult Abuse (2 Contact Hours)
This course covers recognizing and reporting elder abuse and dependent adult abuse and is applicable to nursing, occupational therapy, physical therapy, and EMS/paramedic providers. Define elder abuse and learn about elder/dependent adult abuse prevention in general and in nursing homes. State laws provide specific definitions relating to such abuse, and all healthcare professionals should familiarize themselves with the laws in their state.
Fall Prevention (3 Contact Hours)
Accidental falls are the second most common cause of unintentional death worldwide. Learn about risk factors for falls and their impacts on the patient and medical team. This course covers prevention and interventions for falls in clinical and home settings and is offered for nursing, OT, and PT CEU.
Pressure Injury Prevention and Treatment (9 Contact Hour)
This wound care continuing education course covers risk factors and assessment of pressure injuries. Prevention, staging, wound treatment, and management of pressure ulcers are discussed, along with factors affecting healing. Applicable CEU for nursing, occupational therapy, and physical therapy.

Terms of Service: To enjoy this special offer, sign into your existing account or create of a new account (required). Prepayment only; no other discount codes, promotions, or limited-time offers can be applied. All courses need to be completed for credit prior to the expiration date. No refunds. Not valid for customers using corporate codes.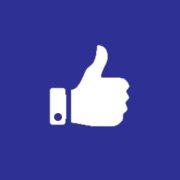 Join Us and Become One of Our Million+ Satisfied Customers Today!
High-quality, accredited, evidenced-based continuing education courses in an easy-to-use format designed for learning, from Wild Iris Medical Education. We've been providing online CE since 1998. Join us now!