30-Hour Nursing CEU Renewal Package
Save time and money with this nursing CEU course package
and conveniently fulfill your nursing continuing education needs!
Courses included:
Understanding Mental Illness for All Healthcare Professionals
Suicide Intervention and Prevention
Workplace Violence and Safety
Recognizing Impairment in the Workplace
Obesity in America
Accredited CE Provider since 1998
ANCC accredited nationwide
Instant Certificate of Completion
Accepted by All Nursing Boards Nationwide
30-Contact-Hour Nursing CEU Course Package for
$129
through 2/14/2023.
(Save $28 vs purchasing courses individually.)
To purchase this offer, sign in to your existing account, or create a new account.
Nursing CEU Course Summary
Understanding Mental Illness for All Healthcare Professionals (9 Contact Hours)
Increase your knowledge of recognizing and responding to signs, symptoms, and behaviors of mental health disorders in patients being seen for other physical health problems.
Suicide Intervention and Prevention (7 Contact Hours)
Discuss suicide intervention and prevention, including assessment and treatment modalities for suicidal behavior, management of patients at risk for suicide with major depression, and other risk factors.
Workplace Violence and Safety (3 Contact Hours)
Continuing education course discussing types of workplace violence and safety, including bullying, harassment, and abuse. Identify risk factors in the healthcare industry, vertical and lateral violence, safety hazards, and measures for dealing with aggressive persons.
Recognizing Impairment in the Workplace (2 Contact Hours)
Recognizing and responding to signs and behaviors that may be associated with impairment in the workplace. Includes information on risk factors, prevention, barriers to early identification of impairment, reporting issues, and interventions.
Obesity in America (9 Contact Hour)
The United States is in an obesity epidemic. This course focuses on prevention for overweight and obesity. Often, the disease starts in childhood, continues through adolescence, and remains prevalent in adulthood. This continuing education course highlights the comorbidities and consequences and explains the effects of anti-obesity stigma.

Terms of Service: To enjoy this special offer, sign into your existing account or create of a new account (required). Prepayment only; no other discount codes, promotions, or limited-time offers can be applied. All courses need to be completed for credit prior to the expiration date. No refunds. Not valid for customers using corporate codes.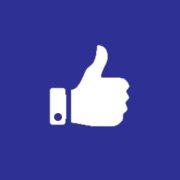 Join Us and Become One of Our Million+ Satisfied Customers Today!
High-quality, accredited, evidenced-based continuing education courses in an easy-to-use format designed for learning, from Wild Iris Medical Education. We've been providing online CE since 1998. Join us now!