Nursing and Healthcare CEUs
Continuing Education Courses for Nursing and Other Healthcare Professions
1

Read Course
2

Pass Test
3

Pay & Get Instant Certificate
Coronavirus COVID-19 Information

A Message from Ann Johnson, RN, CEO
FREE Nursing CEU
Understand and learn ways to mitigate the mental health impacts of a pandemic on nurses, other healthcare professionals, and patients. Review recent pandemics and current coronavirus (COVID-19) issues.
Get 10% Off
when you sign up for our newsletter
Get special offers and discounts on our courses
Receive important news and updates
Save $37
on our course bundle
30-Hour Nursing CEU Renewal Package
Courses included in this bundle:
Diabetes Type 1, Diabetes Type 2, Diabetic Foot Ulcers, Obesity in America, Organ Donation and Recovery
Trusted CE provider

Accredited and state-approved

Available on any device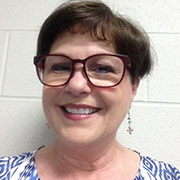 Join Us and Become One of Our Million+ Satisfied Customers Today!
High-quality, accredited, evidenced-based continuing education courses in an easy-to-use format designed for learning, from Wild Iris Medical Education. We've been providing online CE since 1998.
May 2020
Celebrate Nurses Month 2020
National Nurses Week begins each year on May 6 and ends on May 12, Florence Nightingale's birthday.
Because one week is not enough, Wild Iris Medical Education will celebrate nurses for the entire month of May! Join us in celebrating with special discounts and giveaways for any nurse taking a paid nursing CEU course during the month of May.
Healthcare Continuing Education