Wild Iris Medical Education
Online Continuing Education Courses for Healthcare Professionals
1

Read Course
2

Pass Test
3

Pay & Get Instant Certificate
Get 10% Off
when you sign up for our newsletter
Get special offers and discounts on our courses
Receive important news and updates
Save $10
on our
Breast Cancer course
(8 contact hours)
Now $35
$45

only through 10/31
Trusted CE Provider

Accredited and state-approved

Available on any device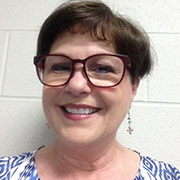 Join Our More Than 750,000 Satisfied Customers Now!
High-quality, accredited, evidenced-based continuing education courses in an easy-to-use format designed for learning, from Wild Iris Medical Education. We've been providing online CE since 1998.
October 2nd 2017
October is Breast Cancer Awareness Month!
National Breast Cancer Awareness Month is a chance to raise awareness about the importance of early detection of breast cancer.
Make a difference! Spread the word about mammograms and encourage communities, organizations, families, and individuals to get involved.
To help nurses and other medical professionals raise awareness and stay up-to-date, we offer our Breast Cancer course at a $10 discount through October.
Healthcare Continuing Education