Wild Iris Medical Education
Online Continuing Education Courses for Healthcare Professionals
1

Read Course
2

Pass Test
3

Pay & Get Instant Certificate
Get 10% Off
when you sign up for our newsletter
Get special offers and discounts on our courses
Receive important news and updates
Save $10
on our
Prostate Cancer course
(6 contact hours)
Now $29
$39

only through 9/30
Trusted CE Provider

Accredited and state-approved

Available on any device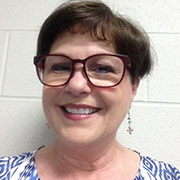 Join Our More Than 750,000 Satisfied Customers Now!
High-quality, accredited, evidenced-based continuing education courses in an easy-to-use format designed for learning, from Wild Iris Medical Education. We've been providing online CE since 1998.
August 31st 2017
Wild Iris Medical Education
CE Made more Simple!
For 19 years, we have been providing high-quality continuing education courses online. Thank you for your continued trust and support. Over the years, our course quality has remained high, yet our website design has evolved. Find your continuing education courses now even quicker with our:
- New Navigation Bar
- Favorite CEU Course and Category Selection

Check out some relevant information regarding your work/life balance with our:
- New Blog
We hope to make earning your contact hours even more painless and welcome any feedback!
Healthcare Continuing Education