7 Inspiring Talks for Nurses
by Anja Grimes
4) Take Healthcare off the Mainframe
At TEDMED, Eric Dishman makes a bold argument: The U.S. healthcare system is like computing circa 1959, tethered to big, unwieldy central systems: hospitals, doctors, nursing homes. As our aging population booms, it's imperative, he says, to create personal, networked, home-based healthcare for all. Although recorded in 2009, this is still a very relevant talk.
Duration: 16 minutes.
https://www.ted.com/talks/eric_dishman_take_health_care_off_the_mainframe
5) The Amazing Story of the Man Who Gave Us Modern Pain Relief
For the longest time, doctors basically ignored the most basic and frustrating part of being sick: pain. In this lyrical, informative talk, Latif Nasser tells the extraordinary story of wrestler and doctor John J. Bonica, who persuaded the medical profession to take pain seriously—and transformed the lives of millions. A very relevant talk about dealing with and managing chronic pain.
Duration: 13 minutes.
https://www.ted.com/talks/latif_nasser_the_amazing_story_of_the_man_who_gave_us_modern_pain_relief?language=en
6) Pirates, Nurses and Other Rebel Designers
In this ode to design renegades, Alice Rawsthorn highlights the work of unlikely heroes, from Blackbeard to Florence Nightingale. Drawing a line from these bold thinkers to some early modern visionaries like Buckminster Fuller, Rawsthorn shows how the greatest designers are often the most rebellious.
Duration: 11 minutes.
https://www.ted.com/talks/alice_rawsthorn_pirates_nurses_and_other_rebel_designers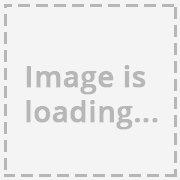 7) What Makes a Great Leader?
Ann Johnson's last hospital job was nearly 20 years ago now, as emergency department manager and director of the Drug-Free Workplace Program at a rural hospital in California. Back then, in 1998, she made a shift and became a nursing entrepreneur when cofounding Wild Iris Medical Education, pioneering the field of online continuing education companies for nurses. Proud owner of a certified woman-owned business, Ann's story may just inspire other nurses to follow her lead in finding new ways to keep their passion for nursing alive. She is interviewed by "Nurse Keith" of RN FM Radio.
Duration: 1 hour 15 minutes.
http://www.blogtalkradio.com/rnfmradio/2012/12/04/ann-johnson-ceo-of-wild-iris-medical
Join Us and Become One of Our Million+ Satisfied Customers Today!
High-quality, accredited, evidenced-based continuing education courses in an easy-to-use format designed for learning, from Wild Iris Medical Education. We've been providing online CE since 1998.