Home /
Company
About Wild Iris Medical Education
Owned by caregivers like you.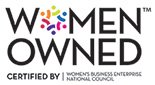 Wild Iris Medical Education, Inc., is a privately held, woman-owned company providing online healthcare continuing education. In 1998, we began offering online, accredited nursing continuing education courses. We have since expanded to provide CEUs for occupational therapists, physical therapists, paramedics, EMTs, and other healthcare professionals.
Find out more about our Woman-Owned Business Certification
Our Team
Ann Johnson, RN
President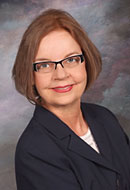 Ann Johnson is co-founder and President of Wild Iris Medical Education. She is a registered nurse and has worked in many areas of nursing. Ann's last hospital job was as emergency department manager and director of the Drug-Free Workplace Program at Ukiah Valley Medical Center in Ukiah, California. She was also a nursing instructor for 5 years at College of the Redwoods in Fort Bragg, California.
Ann lives and works from her property in the redwoods of California. She served 25 years as a volunteer fire fighter with the Comptche Volunteer Fire Department.
Janis MacDonald
Chief Executive Officer
Janis MacDonald brings a wealth of executive experience to the Wild Iris Medical Education team, with years spent working in the trade association and not-for-profit sectors. Locally, Janis is very active with the Mendocino Coast Healthcare Foundation, raising funds for more than a decade to support the hospital, nursing staff and community health along the Northern Mendocino Coast. Janis first began working with Wild Iris Medical Education in 2006. Her previous roles have included customer service manager, marketing director and editorial contributor.
Randal Stuart MacDonald, BA, CSDP
Chief Operating Officer, Director of Technology
Randy MacDonald manages the day-to-day operations of Wild Iris Medical Education. Randy also directs our Technology Department.
Randy has been working with networked computer systems since the mid-1980s and is an expert in software development, including Internet programming, web-database integration, and e-commerce systems. Randy is an IEEE-certified software development professional. He has extensive experience in higher education administration and private sector business management.
Randy earned a bachelor's degree with honors, summa cum laude, Phi Beta Kappa, from the University of Oregon in 1990. Randy is also a volunteer fire fighter and safety officer for the Comptche Volunteer Fire Department in Comptche, California.
Larry Restel, BS
Chief Financial Officer, Treasurer
Larry Restel has worked as a CFO, controller, and designer of software systems for more than 40 years. His career has included working with high tech manufacturing companies in Silicon Valley, with public sector companies, and with nonprofit organizations, managing all aspects of finance, accounting, and information systems.
Larry has been working as a financial consultant for the last 20 years for a variety of companies in the fields of healthcare, economic development, community endowments, for-profit business, and training. He oversees financial management and accounting for Wild Iris Medical Education.
Persis Mary Hamilton, RN, CNS, MS, EdD
Wild Iris Medical Education Board Member, Writer
Persis Hamilton worked for many years as Wild Iris's nurse planner to ensure compliance with guidelines of the American Nurses Credentialing Center Commission on Accreditation. She serves on the Wild Iris Board of Directors and continues to write courses. Persis has a rich background in nursing, nursing education, and writing. She has written fourteen nursing textbooks for two major publishers and many courses for Wild Iris. Her master's degree focused on community mental health nursing and her doctoral dissertation investigated the relationship of learning to behavioral objectives and visual design in a textbook.
Over the years Persis has worked in most areas of nursing and she taught for more than 40 years in vocational, associate, baccalaureate, and graduate nursing programs. She has served as an item writer for the League for Nursing and as principal speaker in numerous continuing education workshops. While serving on the faculty at the University of Guam, Persis conducted research into the high rate of suicide in Micronesia.
Dennis Crean, BA
Managing Editor
Dennis Crean serves as managing editor for Wild Iris Medical Education, working closely with authors, reviewers, and planners during course development, and ensuring a high degree of quality and consistency is achieved when editing each course. He earned a bachelor's degree from Princeton University in 1985.
Dennis has worked as a freelance editor and graphic designer since 1998, following a dozen years in nonprofit administration. He works primarily for nonprofit, educational, and religious-based organizations, focusing especially on Buddhist publications. His clients have included Inquiring Mind journal, Parallax Press, Institute for World Religions, and the University of California AIDS Research Program.
Dawna Martich, MSN, RN
Lead Nurse Planner
Dawna Martich received both bachelor's and master's degrees in nursing from the University of Pittsburgh and has been practicing as a nursing education specialist for adult learners for three decades. After working in neurology, post-anesthesia recovery, home care, and physician practice management, Dawna served as the training manager for a telephonic disease management company with offices in 6 states.
Dawna has also served as the Director of Continuing Nursing Education for an online continuing education company, ensuring that learning material adhered to the American Nurses Credentialing Center criteria. Her other experience includes preparing student learning materials and ancillary materials for nursing publications in addition to creating NCLEX-style practice questions for students preparing to sit for the state board of nursing examination. She has actively participated in creating content for online learning courses for RN-BSN, RN-MSN, and RN-DNP programs. Her most recent accomplishments include consulting to aid a start-up personal care agency with policies, procedures, quality improvement, human resources, and financial management functions and published a text on Telehealth/Telenursing through Springer Publishing.
Anja Grimes
Director of Marketing
Anja leads Wild Iris Medical Education's marketing team and is responsible for extending the company's promotional leadership, driving overall marketing operations and expanding the reach of our network while staying current with the latest industry trends and developments.
She sustains a close rapport with our corporate accounts and is your key contact for any group account inquiries. Additionally, Anja serves as our leading customer liaison providing excellent service and assistance.
Originally from Germany, Anja moved to the US in 1999 and has been working in sales and marketing for more than 20 years. For the majority of this time, she has worked in healthcare related fields.
Adrian Jacinto
Web Producer
As web producer at Wild Iris Medical Education, Adrian's responsibilities range from project development (planning, documenting) to web design (user experience/user interface) to web development (HTML, CSS, javascript, PHP, SQL, Linux, database design, coding frameworks) to marketing (design, development, analytics).
Adrian's ability to excel at this hybrid role and handle a wide variety of projects stems from an innate love of learning and a creative outlook. His valuable experience on-the-job at multiple e-commerce companies has sharpened his skills in the dynamic e-commerce environment.
Adrian graduated from the Academy of Art University in San Francisco with a Bachelor's Degree. He also received a Small Business Association (SBA) Certification from the CCC Chapter.
Dave Sisley
System Administrator, Programmer
Since joining the Technology Department of Wild Iris Medical Education in 2017, Dave has been responsible for server administration, web programming and development, and other IT tasks. His responsibilities include system and back-end web programming, configuration and maintenance of web, database and other services, and maintaining server security.
Dave graduated from the State University of New York at Binghamton with an English degree, but discovered his passion for Information Technology later in life and has been working in the field for more than 15 years.
Susanna MacDonald, BA
Course Producer
Susanna MacDonald designed and produced websites from 1996 to 2016. Her skills in comprehensive website design include site architecture and planning, navigation and usability, visual design and graphics production, form design, and HTML/CSS.
Susanna maintained the Wild Iris Medical Education website for more than a decade, including design, production, implementation, and planning of future website improvements. In 2016, Susanna focused her efforts on the critical role of Course Production, in which she is responsible for preparing and presenting our high quality courses in online digital formats using our custom content management system. She also designs UIs for the company's internal systems, assists with project management, and provides technical services for a variety of projects and staff. Susanna earned a bachelor's degree, summa cum laude, Phi Beta Kappa, from the University of Oregon in 1990.
About Our Company Name
We are headquartered in Comptche, California, nestled in the northern coastal redwoods.
Purple wild irises bloom in profusion here each spring and were the inspiration behind our company's name.