Continuing nursing education bundles designed for our cost-savvy nurses. Save time and money and earn valuable contact hours for your license renewal. Select a bundle by topic or hours, sign up for a free account, pay in advance, take courses at a later time.


ANCC Accredited Provider #P0314
Accepted in All 50 U.S. states and U.S. territories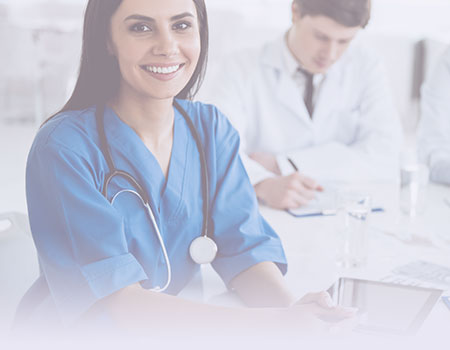 Nursing CEU Course Bundles
NURSING CEU BUNDLES
HOURS
PRICE
COVID-19 Nursing CEU Bundle C

Save $40.00

Update your knowledge on COVID-19 (Coronavirus), Novel Coronaviruses, Infection Control and co-existing respiratory conditions. 24.5 contact hour nursing CEU bundle. Save $30 vs. individual course purchase. ANCC-accredited provider. Accepted by all U.S. nursing boards.

Courses included in this package...

Asthma Patient Care

Chronic Obstructive Pulmonary Disease (COPD): Patient Management

COVID-19: The Impact of a Pandemic on Mental Health: Providing Mental Health Interventions for Patients and Healthcare Workers

Infection Control: Preventing and Controlling Infectious Diseases, including COVID-19

Novel Coronaviruses including COVID-19: Mutations, Variants, and Vaccines

24.5
$99.00
Elder Care - 30 CEUs

Save $51.00

Earn 30 Nursing CEUs with our Elder Care bundle. Gerontology nurses will find valuable information in these 5 continuing education courses to care for senior patients. Whether you work in geriatrics or home health, this CEU package is relevant for you!

Courses included in this package...

Dementia: Alzheimer's Disease Patient Care

Elder Abuse and Dependent Adult Abuse: Recognition and Reporting for Nurses and Other Healthcare Professionals

End-of-Life, Palliative, and Hospice Care

Fall Prevention: Interventions for Balance Problems and Risks

Pressure Injury Prevention and Treatment: Assessment, Wound Care, and Healing

30
$129.00
Nursing CEU Bundle - 30 Hours

Save $49.00

30 contact hour nursing CEU license renewal package. Get renewal ready and enjoy deep discounts versus purchasing individual courses. Get immediate access to our top-selling continuing education courses. Instant certificates of completion available.

Courses included in this package...

Obesity in America: Management and Treatment in Children, Adolescents, and Adults

Recognizing Impairment in the Workplace

Suicide Intervention and Prevention

Understanding Mental Illness for All Healthcare Professionals: Integrating Physical and Mental Health Care

Workplace Violence and Safety: Prevention and Solution Strategies

30
$129.00
Find More Nursing CEU
Or Choose From This List:
Instant 10% Discount

when you sign up for our newsletter
Give 25% off, Get $10


Our New Referral Program!