Nursing CEU
Continuing Education for Nurses
1

Read Course
2

Pass Test
3

Pay & Get Instant Certificate
Get 10% Off
when you sign up for our newsletter
Get special offers and discounts on our courses
Receive important news and updates
Save $10
on our
Breast Cancer course
(8 contact hours)
Now $35
$45

only through 10/31
Customer Favorites
Stroke: Comprehensive Acute Stroke Care (9 contact hours)
A stroke can happen anytime to anyone. Be prepared to provide best patient outcome!
West Nile Virus (1 contact hour)
Are you new to Wild Iris Medical Education? Welcome! Try out our website with this free nursing CEU course!
Top Nursing CEU Course Categories
State-Mandated CE
The following states have nursing license renewals in October: Kentucky, Pennsylvania, West Virginia, Indiana and Nebraska (LPNs only). For KY, PA, and WV we offer all state-required nursing CEU courses.
Case Management (CCMC-Approved Courses)
All nursing case management CEU courses are pre-approved by the Commission for Case Manager Certification.
Leading CE Provider since 1998

ANCC-Accredited Nationwide

Certified Women-Owned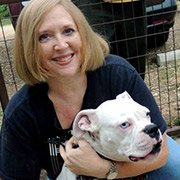 Join Our More Than 750,000 Satisfied Customers Now!
High-quality, accredited, evidenced-based continuing education courses in an easy-to-use format designed for learning, from Wild Iris Medical Education. We've been providing online CE since 1998.
October 2nd 2017
October is Breast Cancer Awareness Month!
The pink ribbon is an international symbol of breast cancer awareness. Pink ribbons, and the color pink in general, identify the wearer or promoter with the breast cancer brand and express moral support for women with breast cancer.
To help raise awareness and educate nurses we offer our 8 contact hour Breast Cancer nursing CEU course at a $10 discount through 10/31.