Nursing CEU
Continuing Education for Nurses
1

Read Course
2

Pass Test
3

Pay & Get Instant Certificate
Elder Care Nursing CEU Package
Courses included in this bundle:
Elder Abuse and Dependent Adult Abuse, End-of-Life, Palliative, and Hospice Care, Dementia: Alzheimer's Disease Patient Care, Fall Prevention, Pressure Injury Prevention and Treatment
NEW! 24.5-Hour COVID-19 Nursing CEU Package
Courses included in this bundle:
Novel Coronaviruses including COVID-19, COVID-19: The Impact of a Pandemic on Mental Health, Infection Control, Asthma Patient Care and Chronic Obstructive Pulmonary Disease (COPD)
Covid-19 Course
COVID-19 and Seasonal Flu 2020-2021
Learn to distinguish the symptoms, prevent transmission in the healthcare setting, and educate yourself about the 2020-2021 flu shot/vaccines. Deepen your knowledge about virus transmission, patient education, and infection control during the coronavirus pandemic.
30-Hour Nursing CEU Renewal Package
Courses included in this bundle:
Understanding Mental Illness for All Healthcare Professionals, Suicide Intervention and Prevention, Workplace Violence and Safety and more.
Get 10% Off
when you sign up for our newsletter
Get special offers and discounts on our courses
Receive important news and updates
Give 25% Off - Get $10

Our New Referral Program!
Earn $10 each time any of your referred friends purchases a CEU course from Wild Iris Medical Education, Inc.
FREE Nursing CEU
Understand and learn ways to mitigate the mental health impacts of a pandemic on nurses, other healthcare professionals, and patients. Review recent pandemics and current coronavirus (COVID-19) issues.
Customer Favorites
Stroke (9 contact hours)
Anyone can have a stroke. All clinicians should be ready for stroke patients. As a nurse or healthcare professional, earn 9 contact hours of continuing education with this comprehensive CE course.
COVID-19: The Impact of a Pandemic on Mental Health (1.5 contact hours)
Are you new to Wild Iris Medical Education? Welcome! Try out our website with this free nursing CEU course.
Top Nursing CEU Course Categories
New Courses
All of our courses are regularly updated to provide you with the latest medical information. Check out our new course listings and earn your nursing CEUs today!
Leading CE Provider since 1998

ANCC Accredited Nationwide

Certified Woman-Owned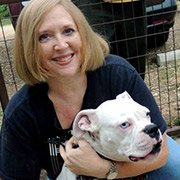 Join Us and Become One of Our Million+ Satisfied Customers Today!
High-quality, accredited, evidenced-based continuing education courses in an easy-to-use format designed for learning, from Wild Iris Medical Education. We've been providing online CE since 1998.
September 2021
Nursing CEU Made Simple!
Wild Iris Medical Education has made earning nursing CEUs simple since 1998.

See we are an ANCC accredited provider, all our courses are accepted by all U.S. state nursing boards.
Courses range from 1 to 11 contact hours. Nursing CEU bundles are also available.

Start today!