Nursing CEU
Continuing Education for Nurses
1

Read Course
2

Pass Test
3

Pay & Get Instant Certificate
20.5-Hour COVID-19 Nursing CEU Package
Get your Nursing CEUs in a convenient bundle.
20.5 ANCC accredited contact hours.
30-Hour Nursing CEU Renewal Package
Save time and money with this nursing CEU course package and conveniently fulfill your nursing continuing education needs!
Child Abuse Recognition and Reporting in Pennsylvania - Act 31 (2 Hours)
2-contact-hour training course for LICENSE RENEWAL for all mandated reporters.
Approved by the PA Department of Human Services, with 24-hour electronic reporting to the Pennsylvania Department of State (DOS).
50% off - Suicide Intervention and Prevention
Discuss suicide intervention and prevention, including assessment and treatment modalities for suicidal behavior, management of patients at risk for suicide with major depression, and other risk factors.
Free Nursing CEUs
Wild Iris Medical Education offers two free nursing CEU courses for our new nurse customers. Sexual Harassment for 1 ANCC contact hour and COVID-19: The Impact of a Pandemic on Mental Health for 1.5 ANCC contact hours.
Sign up now for your free online continuing education courses.
Ohio Nurse Practice Act (1 Hour)
Law and Rules - Category A
Ohio LPN (Licensed Practical Nurse) License Renewal began July 1, 2022 and continues through October 31, 2022.
Ohio Law and Rules Category A course on standards for competent nursing practice for RNs and LPNs in Ohio.
Fulfills the requirement for 1 contact hour (Category A) on the Ohio Nurse Practice Act.
Get 10% Off
when you sign up for our newsletter
Get special offers and discounts on our courses
Receive important news and updates
Customer Favorites
Wound Care (10 contact hours)
One of our all-time bestselling courses. Earn 10 contact hours, and increase your knowledge about wound care assessment, treatment, and more!
COVID-19: The Impact of a Pandemic on Mental Health (1.5 contact hours)
Are you new to Wild Iris Medical Education? Welcome! Try out our website with this free nursing CEU course.
Top Nursing CEU Course Categories
Infection Control
Flu and COVID-19 season is still going strong! Stay up to date on infection control issues with various nursing CEU courses.
Leading CE Provider since 1998

ANCC Accredited Nationwide

Certified Woman-Owned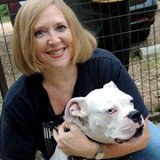 Join Us and Become One of Our Million+ Satisfied Customers Today!
High-quality, accredited, evidenced-based continuing education courses in an easy-to-use format designed for learning, from Wild Iris Medical Education. We've been providing online CE since 1998.
February 2023
Support American Heart Month
February marks American Heart Month. Not only do we celebrate our sweethearts on Valentine's Day, it's also a great time of year to commit to a heart-healthy lifestyle.

Heart disease is the leading cause of death for men and women in the United States. But just small changes in diet and exercise can lead to long-lasting improvements in your patient's lives.
We're offering our Cardiac Patient Care: Coronary Artery Disease course at a $10 discount throughout this month.

Stay heart healthy and get up to date on heart disease to best educate your patients!