Nursing CEU
Continuing Education for Nurses
1

Read Course
2

Pass Test
3

Pay & Get Instant Certificate
Child Abuse Recognition and Reporting in Pennsylvania - Act 31 (2 Hours)
2-contact-hour training course for LICENSE RENEWAL for all mandated reporters.
Approved by the PA Department of Human Services, with 24-hour electronic reporting to the Pennsylvania Department of State (DOS).
Ohio Nurse Practice Act (1 Hour)
Law and Rules - Category A
Ohio Law and Rules Category A course on standards for competent nursing practice for RNs and LPNs in Ohio.
Fulfills the requirement for 1 contact hour (Category A) on the Ohio Nurse Practice Act.
FREE Nursing CEU
Understand and learn ways to mitigate the mental health impacts of a pandemic on nurses, other healthcare professionals, and patients. Review recent pandemics and current coronavirus (COVID-19) issues.
30-Hour Nursing CEU Renewal Package
Courses included in this bundle:
Understanding Mental Illness for All Healthcare Professionals, Suicide Intervention and Prevention, Workplace Violence and Safety and more.
Get 10% Off
when you sign up for our newsletter
Get special offers and discounts on our courses
Receive important news and updates
Give 25% Off - Get $10

Our New Referral Program!
Earn $10 each time any of your referred friends purchases a CEU course from Wild Iris Medical Education, Inc.
Customer Favorites
Infection Control NY (4 contact hours)
NYSED-approved 4 contact hour training covers infection prevention, infection control practices and procedures, barriers, PPE, safe environment principles, and preventing transmission of infectious disease to and from healthcare workers.
COVID-19: The Impact of a Pandemic on Mental Health (1.5 contact hours)
Are you new to Wild Iris Medical Education? Welcome! Try out our website with this free nursing CEU course.
Top Nursing CEU Course Categories
Child Abuse
Protect the most vulnerable population and learn the signs and symptoms of child abuse. Separate course versions available for New York and Pennsylvania
State-Mandated CE
The following states have nursing license renewals in October: Ohio, Kentucky, Pennsylvania, West Virginia, and Nebraska. For OH, KY, PA, and WV, we offer all state-required nursing CEU courses. Meet your nursing board requirements today!
Leading CE Provider since 1998

ANCC Accredited Nationwide

Certified Woman-Owned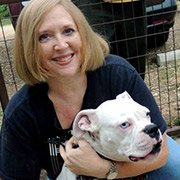 Join Us and Become One of Our Million+ Satisfied Customers Today!
High-quality, accredited, evidenced-based continuing education courses in an easy-to-use format designed for learning, from Wild Iris Medical Education. We've been providing online CE since 1998.
October 2021
October is Breast Cancer Awareness Month!
The pink ribbon is an international symbol of breast cancer awareness.
Pink ribbons, and the color pink in general, express moral support for women with breast cancer.

To help raise awareness and educate nurses, we offer our 9-contact-hour Breast Cancer nursing CEU course at a $10 discount through 10/31.