Nursing CEU Bundle - 20 Hours - Infection Control
Save time and money with this Nursing CEU Course Bundle and conveniently fulfill your nursing continuing education needs!
Courses included:
Tuberculosis
Infection Control*
Sexually Transmitted Diseases (STD/STI)
ANCC-Accredited since 1998
Instant Certificate of Completion
Accepted by Nursing Boards Nationwide
20-Contact-Hour Nursing CEU Course Bundle
for

$99


(Save $22 vs. purchasing courses individually).
Nursing CEU Course Summary
Tuberculosis (5 Contact Hours)
TB infections, testing and treatment options, and infection control and prevention measures for the public and other healthcare providers.
Infection Control: Prevention and Controlling Infectious Diseases and Healthcare-Associated Infections (6 Contact Hours)
Infection prevention and control practices, the chain of infection, methods to prevent the spread of infection, use of personal protective equipment (PPE), strategies to minimize the risk of occupational exposures to infectious diseases.
Note: * This course version does not meet the New York Infection Control requirement.
Sexually Transmitted Diseases: What Nurses Need to Know: STD/STI Prevention and Treatment (9 Contact Hours)
Diagnosis and care for patients with sexually transmitted diseases/infections. Course covers presenting symptoms, treatment options, and prevention measures for specific infections; strategies for preventing the spread of disease; treating victims of sexual assault; and emotional and psychological issues for patients and their partners.
Terms of Service: To enjoy this special offer, login with an existing account, or creation of a new account is required. Pre-payment only, no other discount codes, promotions or limited-time offers can be applied. All courses need to be completed for credit prior to the expiration date. No refunds. Not valid for customers using corporate codes.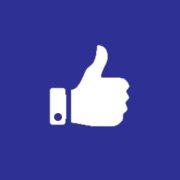 Join Us and Become One of Our Million+ Satisfied Customers Today!
High-quality, accredited, evidenced-based continuing education courses in an easy-to-use format designed for learning, from Wild Iris Medical Education. We've been providing online CE since 1998. Join us now!