Join Us in Celebrating
20 Years of Wild Iris Medical Education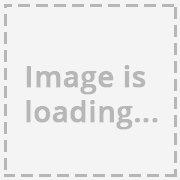 June 2018 marks the 20th anniversary of Wild Iris Medical Education's founding. Since 1998, the company has been providing excellent online continuing education to nurses, occupational therapists, and other healthcare professionals. It's hard to believe the time has passed so quickly! Over the last two decades we have helped thousands of customers obtain and renew their professional licenses by providing valuable, up-to-date, evidence-based continuing education.
Who would have imagined 20 years ago that you'd no longer need to leave your house to participate in a quality continuing education course? No more expensive seminars, no travel, no hotel costs, no being away from your family. You could even study in your pajamas and comply with all your requirements. It was a revolutionary concept.
Back in late 1990s, as a nurse of 24 years, most recently as nursing director in a busy hospital emergency department, CEO and cofounder Ann Johnson understood how it felt to be worn out from the job but still have to drag oneself to the same continuing education seminars year after year. Hearing similar complaints from other nurses, and after attending a seminar in Silicon Valley, Ann's idea for a new Internet-based company was born.
As Ann recalls, "The world was a different place in 1998. So much has changed during the wonderful first 20 years for Wild Iris Medical Education. Having been in business for so long, we've formed many lasting relationships with our loyal customers and corporate clients. We can't wait to provide them with our trademark high-quality CEU for the next 20!"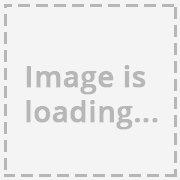 Milestones for Wild Iris Medical Education
Website launches in June 1998. At the dawning of the "dot.com" boom—before even Google existed—Ann Johnson cofounded wildirismedicaleducation.com, ushering healthcare professionals into the new era of online continuing education. Ann and her staff of two were thrilled to sell just one course on their first day in business. Customers began to rethink how they would earn their contact hours.
The ANCC (American Nurses Credentialing Center) accredits Wild Iris Medical Education as a provider of evidence-based continuing education for nurses, making their continuing nursing education (CNE) courses accepted by all 50 state nursing boards.
"Wild Iris" is introduced as the company's fictitious spokeswoman. This 40-something nurse was very busy and looked as if she needed some quality CE to fine-tune her skills. Can you spot any areas for improvement?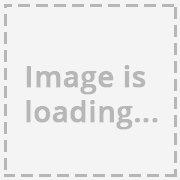 At its third anniversary in 2001, Wild Iris Medical Education celebrates tripling in size over the previous year. Its fast growth allows the company to continue to set a new path for healthcare professionals, saving them time and money. "I was positive I had a really good idea back in 1998," said Johnson, "and it looks like I was right."
June 2005 brings the unveiling of a redesigned website to keep up with customer demand and changing Internet practices.
Having been woman-owned since its founding, Wild Iris Medical Education makes it official in 2015 by becoming a certified woman-owned business by the WBENC (Women's Business Enterprise National Council). "I am proud to receive this certification on behalf of our company," said Johnson. "Most of the people we serve are women. I'm glad we can show these customers that we relate personally to their needs and concerns as female professionals in the American workforce."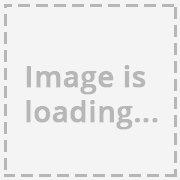 In 2015, the company introduces a new "responsive" website to keep up with customers' changing technology demands. Designed for an optimized web and user experience, the new wildirismedicaleducation.com provides exceptional accessibility on devices of all types. Now learning "on the go" is even easier using tablets, laptops, and smartphones in addition to the more traditional desktop computers. Once again, Wild Iris Medical Education allows its customers to learn from the comfort of their favorite location on their favorite device.
Fast-forward to 2018 and Wild Iris Medical Education now offers more than 80 continuing education (CEU) courses and remains the leading online nursing CEU provider serving the entire U.S. market. Toward the end of its 20th anniversary year, the company plans to roll out bundled pricing for customers who wish to pre-pay for a set of courses at a discounted price. This is the latest step in the company's strategy to make it ever easier for busy professionals to meet their licensing requirements.
Throughout its 20 years of growth, Wild Iris Medical Education's mission has remained the same. Says Ann Johnson: "We aim to offer high-quality courses to help nurses and other healthcare professionals stay abreast of the latest developments in their fields. And we're committed to making the process of continuing education convenient and affordable in the midst of an ever-changing environment."
She adds: "I would like to pay tribute and give a warm thank you to all of our staff, customers, business partners, family, and friends for being part of this journey. We could not have accomplished this without you!"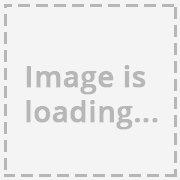 Celebrate and Win with Wild Iris Medical Education
We want you to celebrate with us! During our 20th anniversary year, we will be offering special discounts on courses, giveaways, and fun contests. Save on your continuing education needs—and win some fun prizes at the same time!
This month we are giving away a 3M Littmann Classic III Stethoscope to one randomly selected customer. Any customer who takes a paid course during the month of June automatically qualifies to win. (Sorry, but our free course does not qualify for this giveaway.)
What's Different about Wild Iris Medical Education?
Unlike attending seminars . . . Nurses and other healthcare professionals can read Wild Iris Medical Education courses online at their leisure. Neither the course material nor the post-test is timed. This is very convenient for the stressed healthcare provider.
Unlike taking courses from printed course booklets... Our customers can choose their own topics—ranging from stroke, infection control, HIV/AIDS, wound care, elder care, all state-mandated topics, and many more.
Unlike with other online continuing education companies... Our customers can take a course and pass the post-test before ever having to register or pay for their certificate of completion. Likewise, customers are not required to make an ongoing commitment or pay recurring changes. They simply study the material, pass the test, then pay the modest course fee in order to receive an instant electronic certificate of completion.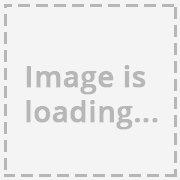 Why the Name "Wild Iris"?
The company was named after the wild irises that bloom profusely around the northern California town of Comptche, our headquarters and home of our founder, Ann Johnson. The nearby Pacific coastline, majestic redwood trees, dramatic sunsets, and inviting beaches form a paradise for nature lovers like Ann and provide a counterbalance to the stressful and hectic day of a busy healthcare professional. In the same way, Wild Iris Medical Education allows its customers to engage in high-quality, evidence-based continuing education in whatever relaxed and serene atmosphere speaks to them.
About Wild Iris Medical Education:
Wild Iris Medical Education, Inc., is a privately held, woman-owned company providing online healthcare continuing education since 1998. We offer online ANCC-accredited nursing continuing education courses, including CEUs for occupational therapists, physical therapists, paramedics, EMTs, and other healthcare professionals.
Join Us and Become One of Our Million+ Satisfied Customers Today!
High-quality, accredited, evidenced-based continuing education courses in an easy-to-use format designed for learning, from Wild Iris Medical Education. We've been providing online CE since 1998.