Free Nursing CEUs 2021
[Updated June 2021]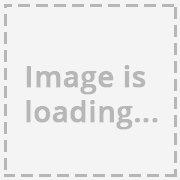 Wild Iris Medical Education, an ANCC accredited provider of nursing CEUs and more than 80 online continuing education courses for other healthcare professionals, is celebrating its 23rd year in business. All continuing nursing education (CNE) courses offered by Wild Iris Medical Education, including its free online nursing CEUs, are accepted by all nursing boards nationwide.

As a bonus to its thousands of nurse customers, Wild Iris Medical Education, an ANCC accredited provider, always offers one or more free nursing CEUs, and all Wild Iris CEUs are accepted by nursing boards in all U.S. states toward nursing CE requirements.

Earn 1.5 contact hours of free nursing CE approved by ANNC on COVID with our course COVID-19: The Impact of a Pandemic on Mental Health. Understand and learn ways to mitigate the mental health impacts of a pandemic on nurses, other healthcare professionals, and patients. Review recent pandemics and current coronavirus (COVID-19) issues. This course focuses on preventing and addressing stress and anxiety during this unprecedented crisis and focuses on strategies for mental well-being.

Answer 7 easy test questions and earn 1 contact hour of free continuing education for nurses with our course Organ and Tissue Donation and Recovery. This course provides an overview of the clinical aspects of organ and tissue donation and recovery, focusing on the barriers to donor recruitment and organ and tissue procurement, including the role of nurses in organ recovery and transplant. If you hold a nursing license in Florida or Georgia, this course will also be automatically reported to CE Broker within 24 hours.

Whether you are new to Wild Iris Medical Education or have been a loyal customer, take advantage of these special free CEU offers.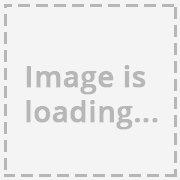 Ann Johnson, Wild Iris's CEO, says: "Being the pioneer in online nursing CEU, Wild Iris is proud to have continually provided evidence-based and high-quality courses for nursing), including free CEUs for nurses and other healthcare professions such as occupational therapy, physical therapy, and EMS."

We also offer many state-mandated courses, such as Pennsylvania Act 31 Child Abuse and New York State Infection Control and Child Abuse courses, to name a few.

For the past 20 years, with our "pay-as-you-go" model, customers pay only for the courses they successfully complete and are not required to make any yearly or longer commitments. Course topics are wide-ranging and include Diabetes, Elder Care, Infection Control, Stroke, Telephone Triage, and many more.

Nursing CEU bundles are available as well for customers who wish to prepay for a set of courses at a discounted price. Course bundles make it even easier for busy nursing and other healthcare professionals to meet their licensing and continuing education requirements.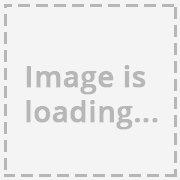 Frequently Asked Questions about Nursing CEU
1. How do nurses get free CEU?
Wild Iris Medical Education offers two free nursing CEU courses. Simply read the course, pass the test, register, and get your certificate of completion online. It's simple, fast, easy!
2. What does "ANCC" stand for?
ANCC is the American Nurses Credentialing Center. Wild Iris Medical Education has been approved as a provider for continuing nursing education. As an ANCC approved provider, all of our nursing CEU courses are accepted by all U.S. boards of nursing.
3. What is nursing CEU?
Nursing CEU, nursing CE, nursing CNE, and nursing continuing education all mean the same thing. Most states require all nursing professionals (RN, LPN, LVN, APRN) to complete a certain amount of continuing education during the license renewal cycle in order to be eligible to renew their nursing license with their state's board of nursing. Some states have also mandated that licensed professionals complete courses on specific topics.
Each nursing CEU course is awarded a specific number of contact hours. Wild Iris Medical Education offers over 80 different courses, including two free ones.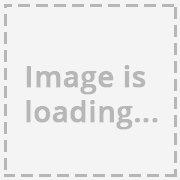 4. What's the difference between a contact hour and a continuing education unit (CEU)?
Technically, one CEU is equal to ten contact hours, but many people use the terms interchangeably. It takes one hour to complete one contact hour of CE, which includes reading and studying the material and taking the post-test and evaluation.
5. What are the CE requirements for nurses?
Each state has its own nursing CE requirements. Some states do not require any continuing education for nursing license renewal. Most states require registered nurses, licensed practical nurses and advance practice nurses to take anywhere between 20 and 30 contact hours of CE to satisfy their nursing licensing board's renewal requirements.
Refer to our "List of States: Board of Nursing License Renewal Requirements for Nurses" page for specific requirements.
About Wild Iris Medical Education:
Wild Iris Medical Education, Inc., is a privately held, woman-owned company providing online healthcare continuing education since 1998. We offer online ANCC-accredited nursing continuing education courses, including CEUs for nursing case managers, occupational therapists, physical therapists, paramedics, EMTs, and other healthcare professionals.
Join Us and Become One of Our Million+ Satisfied Customers Today!
High-quality, accredited, evidenced-based continuing education courses in an easy-to-use format designed for learning, from Wild Iris Medical Education. We've been providing online CE since 1998.