By Krystle Maynard, DNP, MSN, RN, SANE-A
---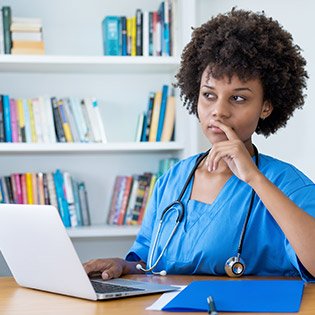 The start of a new year always brings newfound motivation with a heightened focus on New Year's resolutions, nursing plans, and goal-setting for the future. Since healthcare has so many moving parts, setting professional goals will only set you up for success. Whether a nurse plans to pursue an advanced degree, obtain a new certification, or seek out nursing continuing education, having a plan is critical for achieving those goals.
Personal resolutions and goals may focus more on health and wellness, fitness, organization, and professional development. Nurses are encouraged to spend a little time focusing on both directions to keep them grounded.
---
Nurse Plans and Resolutions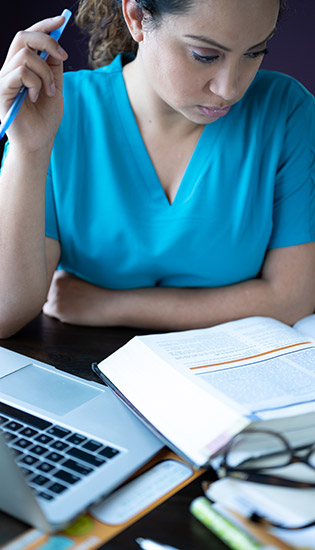 Like most anyone else, as nurses reflect on their previous year, they may find themselves contemplating their next steps. Nurses often decide their resolutions after reflection, therefore considering the desire to pursue personal and professional growth. Rarely is there a desire to remain stagnant in life.
From a professional standpoint, nurses might ask themselves:
What is my dream job?
How do I feel about where I am as a nurse and the type of nurse I want to be?
Do I want to advance my education?
What do I want to be "when I grow up"?
Am I happy with my current employment, or do I need a change?
Some nurses make New Year's resolutions, but like everyone, many fall short. This can sometimes result in feelings of failure. What about considering goals as a journey rather than a destination? Whether you achieve all goals is irrelevant—just think about the growth made along the journey.
"If you want to be happy, set a goal that commands your thoughts, liberates your energy, and inspires your hopes." —Andrew Carnegie
---
Setting Goals: SMART
Setting short- and long-term goals in a structured manner can help nurses identify their areas of strengths and weakness, view their professional stance in advance, and develop a plan of action to achieve those goals. SMART goals are a great way to ensure that nurses set themselves up for success:
S – Specific
M – Measurable
A – Attainable
R – Realistic
T – Timeframe
It is simply one thing to say you want to achieve something; it is another to design a plan to ensure you stay accountable to meet the goal. An excellent example of a SMART goal might be "I will walk one mile daily, five days a week for the next six weeks."

Writing these goals down may seem easy, but getting started might be the most challenging part. Like many things in life, think of progress, not perfection.
Here are some tips to think about as you ponder the types of goals you may want to make:
Start small. Avoid overextending yourself or putting more on your plate before starting. Start with 2 or 3 goals for the year, professionally and personally.
Gift yourself with the small wins. This will help you stay positive
Don't stress if situations occur that derail you from your goal pathway. Healthcare is constantly evolving, so we have to learn how to be flexible and adapt to it from time to time. And you never know where it may lead.
Be authentic and genuine to yourself. When setting goals, think about what YOU want, not what others want.
Make time for reflection. At the end of each week, note what you accomplished or feel good about that week. This will help you stay motivated.
---
Nursing Plans for the Future
The trick to making nursing plans is to remain aware that the industry is evolving. Depending on personality type, some nurses still think of their 5- and 10-year plans (both personally and professionally). As long as that is understood, plan away!

Everyone's plan will look different. Some will focus on personal or professional development, some may opt to continue their education, and others may seek a new position or learn new skills. Whatever path you want to go down, allow yourself to be open-minded and make goals that help you in whatever way you seek.
Advance Your Education
For those who started their career as a licensed professional nurse (LPN) or have an associate degree in nursing (ADN), you may seek a bachelor's degree in nursing (BSN). Or perhaps you are a registered nurse (either ADN or BSN) leaning toward a graduate degree program. Review this list of the various types of programs available to seek a master's degree in nursing (MSN). Nurses contemplating a terminal degree in nursing may be interested in PhD or DNP programs.
Join a Professional Organization
Joining a professional nursing organization is a great way to network and meet potential mentors and colleagues. Most organizations offer their members a wide selection of benefits, from discounted conference fees to educational courses, free resources, and much more. Check out this list of professional organizations to choose from.
Join an Organizational Committee
Nurses looking to be more active in their organization can seek out committees to join. Often, these are centered on professional development, the professional clinical ladder, nursing research, nurse-sensitive indicators, and more.
Seek Continuing Education Opportunities
All licensed healthcare professionals must complete CEU courses to comply with licensing requirements, though the amount and type may vary based on profession, state, and specialty. There are many options available for free nursing CEU and fee-based continuing education courses to meet your needs. Wild Iris Medical Education provides courses and course bundles for many nursing specialties and state-specific continuing education requirements.
Learn New Skills
Perhaps you want to expand your skillset but aren't sure where to start. First, consider your role and whether there are specific skills you might benefit from learning. For instance, a charge nurse on a busy medical unit may notice an increase in complex IV insertion patients and seek out training in ultrasound-guided IV insertions. Another example is an emergency room nurse who realizes there are no nurses certified to perform sexual assault exams and who decides to become SANE-certified to help meet the need.
---
Takeaways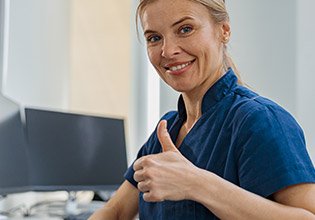 Everyone has opportunities, no matter where in their nursing career. Not all nurses will have the same goals, but some examples may include advancing your education, applying to graduate school, seeking a new position, planning nursing CEUs for the year, or learning a new skill. You hold the key to your future and have the blueprint for planning for success.
References:
Goal Setting and Action Planning for Health Behavior Change
Setting Goals "from the Heart"
About Wild Iris Medical Education:
Wild Iris Medical Education, Inc., is a privately held, woman-owned company providing online healthcare continuing education. In 1998, we began offering online ANCC-accredited nursing continuing education courses and since then have expanded to provide CEUs for occupational therapists, physical therapists, paramedics, EMTs, and other healthcare professionals.
---
Accredited and Approved Nationwide.
High-quality CEU Courses since 1998.
---
Join Our More Than 750,000 Satisfied Customers Now!
High-quality, accredited, evidenced-based continuing education courses in an easy-to-use format designed for learning, from Wild Iris Medical Education. We've been providing online CE since 1998.