By Krystle Maynard, DNP, MSN, RN, SANE-A
---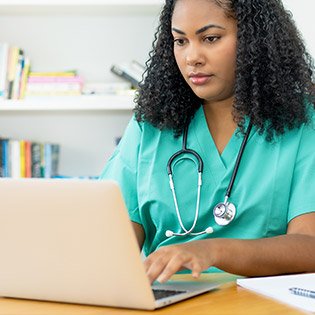 Do you want to enter nursing but aren't sure which program to pursue? Let's look more closely at the licensed practical nurse (LPN) route and the registered nurse (RN) route. The reason for choosing one over the other will depend on you, as they are each rewarding and focused on patient care. You may want to complete your degree sooner to be able to jump into the workforce. Or you can opt to enroll in a longer program that may increase your options post graduation. Neither are bad options—just be sure to research the ins and outs of LPN vs. RN to make the best decision for you. 
---
Choosing a Nursing Program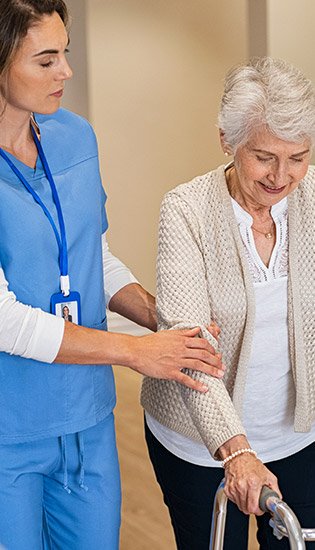 As you begin your search for the best program for you, be mindful that programs and regulations vary by state. LPN programs are generally offered by technical or community colleges or adult schools and can be completed in as few as 12 months. These programs instruct students on the hands-on skills to provide nursing care. Their shorter time frame can be a popular selling point for those who want to start working sooner or who may want the least amount of student loan debt.
RN programs offer a variety of options. Associate degree nursing programs (ADN) may be completed in 18 to 24 months. While offered at some universities, these are more often available at community colleges. Bachelor of science programs in nursing (BSN) are four-year programs, typically offered at larger colleges.
Though both ADN and BSN degrees qualify nurses to obtain an RN license, be aware that most healthcare organizations may require nurses to enroll in a BSN program at some point. Other programs that may be offered in your state may include LPN to RN, ADN to BSN, and accelerated nursing programs.
Coursework for LPN programs tends to focus on core and supporting courses such as anatomy and pharmacology, in addition to clinical skills. RN program coursework encompasses a more expansive curriculum that includes leadership, research, evidence-based practice, and more.
---
Licensing
Graduating from a nursing program does not make you eligible to work as a nurse; you must first become licensed. Licensing requirements vary by state. All graduates of nursing programs are required to take and pass the National Council Licensure Examination (NCLEX) in order to obtain a license to practice as a nurse. NCLEX examinations are created by the National Council of State Boards of Nursing (NCSBN). There are different exams, depending on which license a nurse is applying for, such as the NCLEX-RN (for registered nurses) and the NCLEX-PN (for practical nurses).
Once licensing has been obtained, it's important to find out if your state is a "compact state," as this could open doors to other options. In short, nurses who have a license in one compact state are allowed to practice in other compact states. This is a critical consideration for those working as travel nurses, in telehealth, or when living near a state border and commuting to another state for work. (Find out more about compact states here.)
---
Differences and Scope of Practice
LPNs work under the supervision of RNs or physician partners. Both types of credentials allow one to provide nursing care, with LPNs being more limited to task-oriented nursing. Specific practice scopes for LPNs could vary, so be sure to know your state's regulations. Unfortunately, due to the more limited scope of practice of LPNs, some hospitals do not hire them.
Examples of LPN duties include:
Monitoring vital signs
Personal care, such as bathing
Phlebotomy (drawing blood for labs)
Dressing changes
Medication administration (this is one area of limitation)
Health history
Patient education
Overseeing certified nurses assistants (CNAs)
Examples of duties that cannot be performed by LPNs include:
Assess, evaluate, or diagnose (most states)
Initiate and/or titrate intravenous (IV) continuous medications
Accept verbal MD orders
Access central lines
Administer blood products (varies by state)
Administer dialysis or chemotherapy
Despite these limitations, LPNs still have a range of employment opportunities. They are most commonly seen working in long-term care facilities, clinics, home health agencies, and some hospitals. In 2021, the median pay for LPNs was $48,000 annually.
With the least amount of limitations, RNs can work in any location where nurses are needed. They are most commonly seen in hospitals and clinics. RNs also can be in charge and serve in leadership roles, whereas LPNs usually cannot. In 2021, the median pay for RNs was $77,600 annually.
---
Continuing Nursing Education (CEU)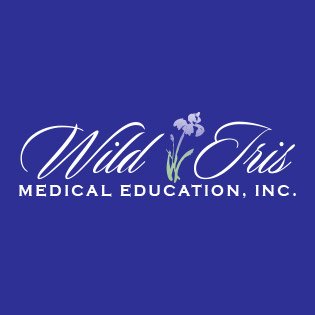 As we all know, healthcare is constantly evolving, which supports the need for continued education for nurses. Nursing education does not end once nurses graduate from their programs. Most are considered lifelong learners. Continued nursing education (CNE) provides nurses with the ability to further their knowledge on a variety of topics. Most states mandate nurses to take part in continuing education (CE) every year, although the amount and specifics vary by state.
For over twenty years, Wild Iris has offered CEU courses that are accepted by all state nursing boards and are nationally accredited. Stay up to date with their expansive list of CEU courses! They even offer specific state-mandated courses.
---
Nursing Career Advancement
From a career advancement standpoint, the possibilities are numerous. Of course, RNs have the most flexibility in terms of advancement. As an LPN, being promoted into a managerial role might be challenging, so one might consider returning to school. LPN-to-RN bridge programs may open the door to further opportunities. There are many options, but what if you don't want to go back to school over and over again? Examples of bridge programs include:
LPN to ADN (this is potentially the fastest route to advance your degree)
LPN to BSN (this option skips over the ADN route and the future need to go back for a BSN later)
Accelerated BSN program (this is for those who've already earned a bachelor's degree in another field)
---
Pre vs. Post Pandemic Insight
It is no secret that healthcare providers are driven by evidence-based practice. After much research supporting the claim that BSN-prepared nurses resulted in better outcomes, hospitals were (seemingly) phasing out LPNs. After the onset of the Covid-19 pandemic, the nursing shortage we knew was coming was exacerbated. As a result, many hospitals started utilizing LPNs as one of the solutions to fill those staffing gaps. Despite their limitations, LPNs still have a lot to offer in the field of healthcare.
---
 Final Points for Understanding RN vs LPN Differences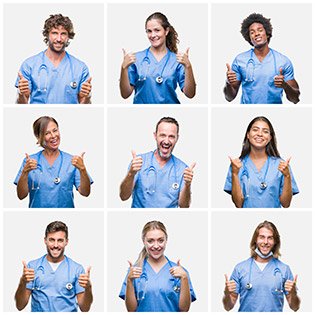 Nurses are nurses, regardless of what their education was like or what credentials they have. At the end of the day, we all want a fulfilling career taking care of people. One of the most important aspects of nursing is that the possibilities are limitless. You can branch off in multiple directions, and you can also create new ones along the way. When you are looking at nursing as a career and you begin to research programs, be sure to consider these questions when comparing your options:
Are you satisfied with where you are in your career, or do you want to advance?
Do you prefer a shorter program for now with the potential to return to school later?
How soon do you want to start your nursing career?
What kind of salary are you seeking?
What financial aid options do you have?
What kind of organization do you want to work for?
What are you waiting for? Your nursing career is waiting for you.
---
References:
Mandatory Nursing and Healthcare Continuing Education
New Enhanced Nurse Licensure Compact (eNLC) — What you need to know!
Occupational Outlook: Licensed practical nurses