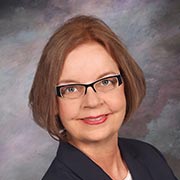 Ann Johnson, RN
Chief Executive Officer
Wild Iris Medical Education, Inc., was founded in 1998 and has been owned and managed by women continuously since that time. After many years in business, we decided to make it official! We are pleased to report that in 2015, our company received national certification as a Women's Business Enterprise.
To achieve this distinction, Wild Iris Medical Education followed a meticulous screening process, which included an in-depth review of our business and a thorough site inspection by the certifying agency, Women's Business Enterprise National Council. The WBENC certification process verifies that our business is women-owned and operated by our CEO and founder, Ann Johnson, a registered nurse with more than three decades of experience in nursing.
"I am proud to receive this certification on behalf of our company," said Johnson. "Most of the people we serve are women," she said. "I'm glad we can show those customers that we personally relate to their needs and concerns as female professionals in the American workforce."
Women-owned businesses are growing at one and a half times the U.S. national average and contribute over a trillion dollars to the U.S. economy, employing nearly 7.9 million people and adding 274,000 jobs since 2007.
Read Our Full Press Release on Achieving Women-Owned Business Certification.