By Sheryl Ness, MA, BSN, ADN, RN
---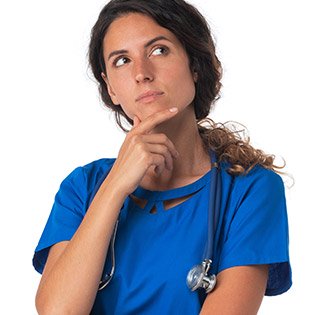 Are you thinking about making a change in your nursing career? It's important to have clear goals in mind when you're considering your next steps. Nursing is one of the most flexible and interesting professions to be a part of. Taking time to reflect on what is best for you and your future is an important part of the process. Getting paid a great salary is important, however aligning your career goals with your interests, preferences, and overall life can be even more significant.
---
Complete a Self-Assessment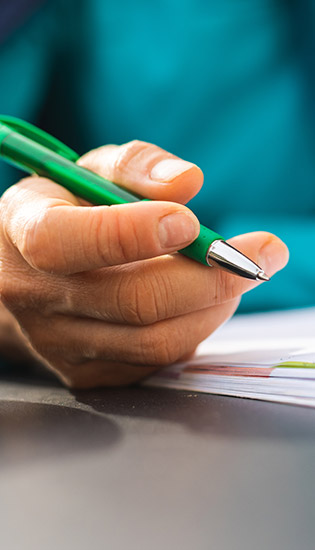 Before making your decision, take time to really think about what you are looking for. Write down your goals and ideas. Seeing them on paper is powerful and makes them real. It also helps to prioritize what you need. A few questions to consider as you are doing this self-assessment include:
What are my strong skills?
What are my not-so-strong skills?
What type of work brings me a sense of worth?
What are my salary goals?
What kind of schedule do I need?
Where do I want to be in 1 year?
Where do I want to be in 5 years? 10 years?
Do I need to acquire new skills to make the move? If so, what are they?
What is the most important aspect of a job for me?
---
Align Your Interests and Preferences
Probably the most important factors to reflect on are your interests and preferences. Some options to consider include:
Research
Teaching and education
Leadership
Management
Informatics
Specialty care units (e.g., transplant, neonatal, geriatrics, emergency)
Most of these options have opportunities to work in a traditional hospital setting or an ambulatory care setting. Teaching and educating might take place within a healthcare institution or in an academic setting. You might also want to consider skill development that will help you achieve your goals (e.g., writing, publishing, technical aspects). Find a mentor who has a similar role and ask if they would be willing to work with you. This way, you can get a taste of the role before taking the big step toward that career goal.
---
Consider Schedules and Flexibility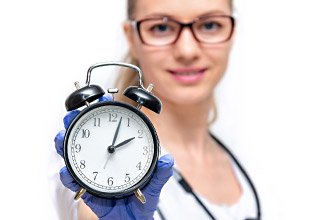 The job schedule and flexibility aspect may be one of the highest priorities to consider in order to have a healthy work-life balance. Consider if the new role will offer the flexibility and schedule you are looking for. This might be even more important if you have a busy family life or enjoy other interests that you'd like to include in your daily life.
---
Update Your Resume
Keeping your resume up to date is crucial. If an opportunity presents, you'll be ready to submit your application in a timely manner. One of the best ways to do this is to take time at the beginning of each year to update your information. Keep your resume organized and professional, with your skills updated and highlighted, as well as any certifications, publications, presentations, or other special skills you have gained over the year. Highlight your strengths at the beginning in bullet points to get the attention of the recruiter right from the start. Always remember to proofread and check spelling and grammar. These details will make your resume rise above the others.
---
Pursue a Specialty Certification
Getting your specialty certification can elevate your skills and knowledge within a specialty area. This is especially important if you have a long-term goal to advance within that specialty. Perhaps you would like to teach on the topic, or maybe you would like to be a leader or nurse educator in the area. Ask your manager or human resources department if there are funds available to support your application and certification exam.
---

Network with Others
Networking with others is probably the most important step to making a career move. Do this by joining a nursing specialty organization, updating your profile on LinkedIn, and joining a committee within your healthcare organization that gives you the opportunity to meet new nurses and leaders with whom you don't work on a daily basis. This is a fantastic way to learn about other opportunities within the nursing profession and also gives you another great strength to add to your resume.
---
Achieve Your Goal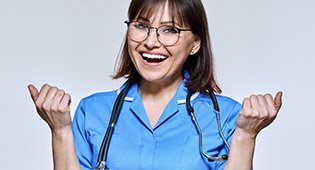 Now more than ever, nurses have so many choices for their careers. After following some of the ideas described above, you will have a good idea of what your next steps are to achieve your career goals. Sometimes this process will even reveal unexpected opportunities and choices you never considered.
---
Websites
American Nurses Association (ANA)
References
American Nurses Association (ANA). (2015). Anatomy of an excellent nursing resume. Retrieved from https://www.nursingworld.org/education-events/career-center/nursing-career-resources/
Weston MJ & Somers S. (2021). Transitioning to nurse leadership roles in nontraditional settings. Nurse Leader, 19(5), 456–60. Retrieved from https://doi.org/10.1016/j.mnl.2021.03.013
Worman D. (2021). Coaching on resume development and interview preparation for nurses desiring career progression. Journal of Continuing Education in Nursing, 52(11), 502–4. Retrieved from https://doi.org/10.3928/00220124-20211008-04
About Wild Iris Medical Education:
Wild Iris Medical Education, Inc., is a privately held, woman-owned company providing online healthcare continuing education. In 1998, we began offering online ANCC-accredited nursing continuing education courses and since then have expanded to provide CEUs for occupational therapists, physical therapists, paramedics, EMTs, and other healthcare professionals.
---
Accredited and Approved Nationwide.
High-quality CEU Courses since 1998.
---
Join Our More Than 750,000 Satisfied Customers Now!
High-quality, accredited, evidenced-based continuing education courses in an easy-to-use format designed for learning, from Wild Iris Medical Education. We've been providing online CE since 1998.