By Sheryl Ness, MA, BSN, ADN, RN
---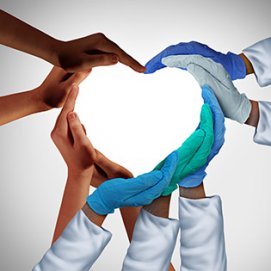 It's probably not a surprise to learn that what is good for the heart is also good for the brain. Research is now stronger than ever showing the heart-brain health connection. As nurses, we are always educating patients on how to have a healthy heart and prevent coronary artery disease. Now, we can start to include brain health as a connection as well. What's good for our patients is also good for us. It's important for nurses to practice what we teach.
---
The Heart-Brain Connection: 8 Essential Factors
The American Heart Association (AHA) outlines health behaviors and health factors that are key to a healthy heart and brain.
Diet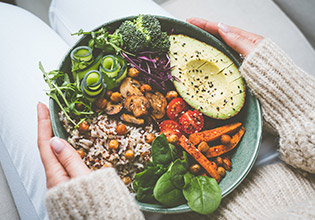 The focus of a healthy diet is to include whole foods (not processed), a variety of colorful fruits and vegetables, lean proteins (including plant proteins such as legumes and nuts), whole grains, and healthy oils (such as olive and canola). Reducing sugars and carbohydrates overall will take you a step in the right direction.
Nicotine
Reducing exposure to nicotine is critical. Nurses often serve as change agents for the health and behaviors of our patients. We also need to consider our own personal exposure to nicotine by deciding to quit smoking or reducing exposure to second-hand smoke, including vaping.
Sleep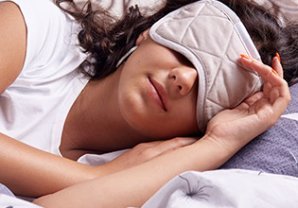 For the first time, sleep is now listed as an essential factor in the heart-brain connection. For nurses, this can be a constant challenge, particularly for those with shift work in a hospital. It's recommended that adults get between 7 to 9 hours of sleep each night (or each day in the case of nurses working a night shift). Getting enough sleep promotes a healthy body and mind.
Consider your sleep hygiene and habits. Do you have a comfortable sleep environment, keep a routine sleep and wake time, and incorporate relaxation strategies prior to bedtime?
Weight
Obesity is one of the most common factors that increases our risk for many chronic health conditions, such as diabetes and heart disease. A helpful gauge of healthy weight is BMI (25 is considered ideal), but this calculation is not perfect for everyone. Finding a healthy weight that works for you is most important. Eating healthy and getting regular exercise (outside of the hospital) are always good strategies.
Cholesterol
As nurses, we probably have a good understanding of all of the nuances of cholesterol, but do you know what your numbers are? The overall goal is to have high HDL and low LDL cholesterol numbers. There are many factors to consider when measuring cholesterol, including gender, genetics, and diet.
Blood Sugar
High blood glucose levels can lead to diabetes and heart disease. Diet, stress, and genetics may influence blood sugar levels. If it's been a while since you had yours checked, ask your healthcare provider for a fasting blood sugar test. A level of 100 mg/dL or lower is the goal. If your blood sugar ranges between 100 and 125 mg/dL, you could be at increased risk for diabetes.
Blood Pressure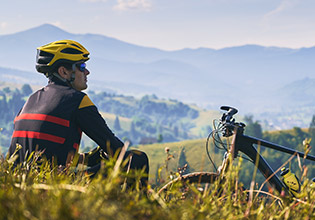 Keeping your blood pressure in check is important. For most people, a healthy blood pressure is 120/80 or lower. A healthy diet, regular exercise, and good-quality sleep are all components that influence blood pressure.
Take Care of You
These points are probably all information we already know as nurses. But, when was the last time you focused on your own health? Take the time to check in on these 8 essential factors at least once a year, and your heart and brain will love you for it!

---
Websites
References
American Heart Association (AHA). (2022). Life's essential 8: your checklist for lifelong good health. Retrieved from https://www.heart.org/en/healthy-living/healthy-lifestyle/lifes-essential-8
Pelham V. (2021). Your head and your heart: understanding the connection. Retrieved from https://www.cedars-sinai.org/discoveries/we-are-what-we-eat.html
About Wild Iris Medical Education:
Wild Iris Medical Education, Inc., is a privately held, woman-owned company providing online healthcare continuing education. In 1998, we began offering online ANCC-accredited nursing continuing education courses and since then have expanded to provide CEUs for occupational therapists, physical therapists, paramedics, EMTs, and other healthcare professionals.
---
Accredited and Approved Nationwide.
High-quality CEU Courses since 1998.
---
Join Our More Than 750,000 Satisfied Customers Now!
High-quality, accredited, evidenced-based continuing education courses in an easy-to-use format designed for learning, from Wild Iris Medical Education. We've been providing online CE since 1998.