Home /
Idaho
Idaho Board of Nursing License Renewal Requirements for Nurses
What are the state license renewal requirements for a nurse in Idaho?
For registered nurses, licensed practical nurses, and advanced practice registered nurses in the state of Idaho, there are specific license renewal requirements that the Idaho Board of Nursing determines. These requirements include courses for RNs, LPNs, and APRNs.
Related Information
Nursing License CE Requirements
CE Requirements for Nursing Licenses
Every two years, the Idaho Nursing Board requires nurses to complete the following continuing education contact hours to comply with licensing requirements:
15 contact hours for RN license renewal
15 contact hours for LPN license renewal
30 contact hours for APRN license renewal
License Expiration and Renewal
Registered Nurse Licenses:
Idaho RN licenses expire in odd-numbered years on August 31.
Licensed Practical Nurse Licenses:
Idaho LPN licenses expire in even-numbered years on August 31.
Advanced Practice Registered Nurse Licenses:
Idaho APRN licenses expire in odd-numbered years on August 31.
Note: Each LPN and RN renewal applicant will be required to attest to the completion of Continued Competence Requirements and may be audited for compliance with these requirements. Each applicant must maintain documentation of meeting this requirement for the duration of the current 2-year renewal period. If you are selected for an audit, you will be contacted to submit your documentation to the Idaho Board of Nursing and you must provide such documentation within 30 days of the request.
Please note that your license renewal application may be delayed, denied, and/or result in disciplinary action if you fail to meet these requirements. Newly graduated LPNs and RNs are exempt from Continued Competence Requirements for the first renewal cycle after initial licensure.
Continued Competence Requirements for renewing an LPN or RN license include accomplishing at least 2 learning activities within the Practice, Education, or Professional Engagement sections.
About Wild Iris Medical Education
Wild Iris Medical Education, Inc., is accredited as a provider of continuing nursing education by the American Nurses Credentialing Center's Commission on Accreditation (ANCC). Provider #P0314.
Idaho nursing license renewal information as of September 2019.
How Can I Earn My Contact Hours?
1

Read Course
2

Pass Test
3

Pay & Get Instant Certificate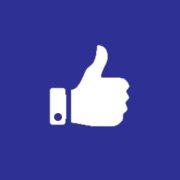 Join Us and Become One of Our Million+ Satisfied Customers Today!
High-quality, accredited, evidenced-based continuing education courses in an easy-to-use format designed for learning, from Wild Iris Medical Education. We've been providing online CE since 1998.