By Krystle Maynard, DNP, MSN, RN, SANE-A
---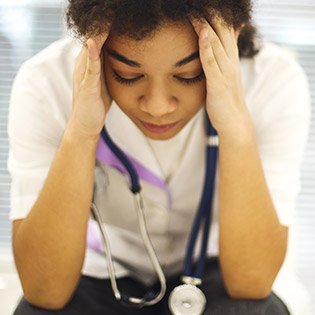 Nurses are a special breed—generous, selfless, and strong—notorious for ignoring their physical and mental health. Some may joke that nurses make the "worst" patients, and in some ways, that is true. This isn't done purposely; it's just something that happens.
Nurses KNOW healthcare and often know too much. After years of education, on-the-job training, and tons of firsthand experience, not much gets past them. Whether you get an unfavorable or benign diagnosis, nurse brains are programmed to think of all possibilities of adverse scenarios. Nurses don't seek out ways to think of the "what-ifs"; it's ingrained in them.
As strong, intelligent, and confident as nurses often are, their demeanor often changes when they end up on the other side as patients or family members of patients.
---
Nurses As Patients: Some Insight

Being a patient is never the role anyone wants to be in, but it happens to us all at some point. Being a nurse who becomes a patient can be one of the most anxiety-provoking scenarios imaginable. Here are a few reasons:
Nurses know when something looks or feels "wrong."
Nurses have an intuition that evolves with experience and time. Nurses can sense a change in patients before it even happens. Imagine having those feelings but being the patient, and then, what if healthcare team members caring for you don't listen?
Nurses may disagree with what some members of the healthcare team report.
Even as nurses, we may not always agree with colleagues' or providers' statements about patients we might be caring for.
Nurses can notice differences in their vital signs, symptoms, or even in the assessment findings of a fellow nurse.
Not all assessments are created equal. The variances can result from differences in education level, expertise, confidence, and other reasons. Let's be honest—some nurses also get complacent over the years. The respiratory rate may get documented as 16-18 bpm. Having counted your own, they might actually be 28 bpm. This can result in some anxiety that perhaps the provider might not have recognized an early sign of a problem.
As hard as it may be to believe, nurses may struggle with limitations regarding following instructions.
When that pesky IV pump that won't stop beeping, they can't help it, a nurse who is a patient is going to troubleshoot and try to fix it themself.
---
Nurses As Patients: Why?

Just like everyone else, nurses get sick and need healthcare. Some situations require trips to the emergency room or surgery. Working in healthcare doesn't confer superpowers on nurses. We are susceptible to chronic diseases and diagnoses such as cancer, like anyone.
Illness
In such situations, having a nurse's know-how might even feel like a curse. Some diagnoses might be easier to take without knowing so much. Imagine finding out you have cancer and processing that information as a healthcare provider. It's heartbreaking all on its own, but when you toss in details like knowing prognoses, treatment plans, side effects, quality of life issues, hospital stay lengths, potential complications, etc., it adds an extra layer of anxiety and grief. And that's before you even tell your family or anyone else.
Medical Leave for Burnout
While not necessarily an illness in the standard sense, burnout and mental health concerns have been growing rapidly in nurses. Some experience so much burnout, stress, and anxiety that they take medical leave to focus on mental health treatment.
---
Nurses As Family Members

A much more common theme seen in healthcare is when a patient's family member is a nurse (or a physician). As mentioned earlier, this scenario will also increase the stress and anxiety placed on healthcare providers, but it doesn't have to. You see, these family members typically present as one of two types of people:
They are extremely helpful and supportive. These family members are the ones who work (or have worked) in healthcare, so they get it, and they are lovely. These people will help bathe, reposition, clean up, feed, and do anything in their power to help manage the care of their loved ones. They become a tremendous support and resource to the nursing and healthcare support staff.
They watch every move of every person who enters the room, ask all the questions, and offer little to no help. They will oftentimes make the job much harder for the healthcare staff.
At the end of the day, both instances demonstrate a nurse's attempts to advocate for their loved ones. As much as it is the nurse's job to advocate for their family-member patients, it is just as much of a job for the patient and family to advocate for themselves.
---
Case Study
While working as a nurse, I received a call one day. Unable to answer right away, I sent the caller to voicemail. Unbeknownst to me, it would be the worst call I had ever gotten.
The call was from my aunt telling me that my sister had a seizure and was being flown to the hospital and that they were worried about how long her brain had gone without oxygen. Sheer panic, fear, and helplessness rushed over me. I forgot that I was at work and could only think of one thing: getting to my sister.
After explaining the situation to my boss, I was granted leave and rushed home to pack and prepare for the 12-hour drive home. During the trip, there were many phone calls with updates from the doctors, tests, results, etc.
The worst day of my life
When I finally arrived around 2 a.m., I rushed to my sister's bedside. Nothing prepares you for that visual: ventilators, tubes, machines, etc. It doesn't matter how much you know or how long you have been a nurse; when you see someone who means the world to you in such shape, it's like nothing else makes sense.
The next day, I heard whispers of brain death testing. I was in shock and disbelief. As the providers explained to the family what tests they would perform and what the results meant, I already knew.
As a nurse, I could have provided comfort to my patients and family members. But in my role as a family member, I was helpless and unable to help anyone, including myself. And just like the human I was, I had a total meltdown in the bathroom stall and went through every stage of grief.
The lessons learned during this time changed me as a person and as a nurse. I learned a sense of empathy that would have looked a little differently had I not felt such tremendous heartbreak. I also gained a newfound sense of awe and respect for the organ donation staff and the process. All of this would only make me a better nurse for my patients and their families.
---
Final Thoughts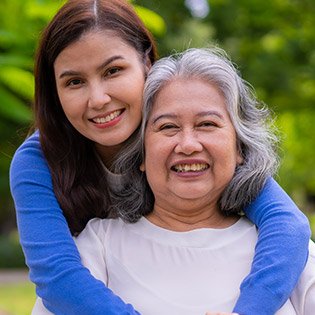 Whether a nurse becomes a patient, advocates for a loved one, or needs medical leave, they are still human. When placed on the other side of the curtain, they, too, are likely to become scared and anxious about what may come. A good rule of thumb is to stay humble and know that you never know what someone is going through, and that even the strongest can fall in hard times.
About Wild Iris Medical Education:
Wild Iris Medical Education, Inc., is a privately held, woman-owned company providing online healthcare continuing education. In 1998, we began offering online ANCC-accredited nursing continuing education courses and since then have expanded to provide CEUs for occupational therapists, physical therapists, paramedics, EMTs, and other healthcare professionals.
---
Accredited and Approved Nationwide.
High-quality CEU Courses since 1998.
---
Join Our More Than 750,000 Satisfied Customers Now!
High-quality, accredited, evidenced-based continuing education courses in an easy-to-use format designed for learning, from Wild Iris Medical Education. We've been providing online CE since 1998.