By Krystle Maynard, DNP, MSN, RN, SANE-A
---
Domestic violence (DV) is a massive problem in the United States. On any given day during a nursing shift, you might encounter someone who is in an abusive relationship, and you may not be aware. Nurses entered healthcare to be able to help people, and though it might not always look the same, there is always a way. Patients who enter your healthcare organization exhibiting signs of DV may not be seeking the help nurses may want to provide. So, how can nurses help in situations they may not be as familiar with?
---
What Is Domestic Violence?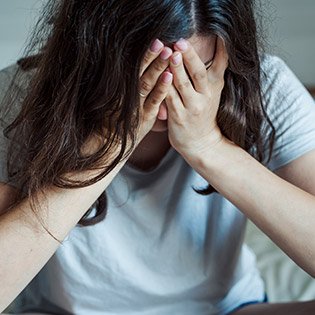 Domestic violence is a term used to describe any form of verbal, physical, emotional, psychological, sexual, or financial abuse. Violent offenders often use various techniques to exert power and control over others to prevent them from making their own choices. The National Domestic Violence Hotline reports some of the following DV statistics:
24 people per minute are abuse victims.
3 out of 10 women and 1 out of 10 men report being abused.
Almost 15% of women and 4% of men report being injured by their abuser.
Women ages 18–24 and 25–34 are reportedly the most common victims of intimate partner violence.
---
Physical: Hitting, kicking, pushing, biting, punching, etc.
Sexual: Attempting or forcing someone to participate in sexual acts or favors when the other party cannot or does not provide consent
Psychological: When someone intends to harm an individual by being verbally or emotionally abusive, as well as trying to exert control over the person
Stalking: When someone repeatedly exhibits patterns of unwanted attention or contact that causes one to become fearful of their safety
---
How Can Nurses Identify Domestic Violence Victims?
Nurses encounter patients from all backgrounds each day they report to work. Signs of domestic violence are not always easy to identify, especially if nurses aren't aware of what to look for. All healthcare facilities and providers should provide domestic violence training to routinely screen for the potential of violence, especially when suspicious behaviors or "red flags" are noticed. 
Unexplained physical injury
Inconsistent explanations of injuries
Depression, social isolation
Lack of eye contact
A partner who refuses to leave the patient alone in a room with a healthcare provider
Behaviors indicating anxiety, fear, seeming fear to talk
A partner who talks for the patient and wants to take part in their plan of care
Substance abuse
Delays in seeking treatment for injuries
Sleeping disorders
Eating disorders
Suicidal ideation
Do you feel safe at home?
Does your partner make you feel afraid?
Are you ever worried that your partner will hurt you?
Have you ever been in a relationship where someone has physically harmed you?
Has anyone ever forced you to engage in sexual activities against your will?

---
How Can Nurses Help?
There are many ways that nurses can help DV victims, starting with education. As brilliant as nurses are, the abuse education included in nursing programs was pretty basic. Healthcare organizations can implement specific training opportunities for staff to understand and better identify domestic violence, as well as implement policies and procedures to ensure staff is better equipped to understand the topic.
---
Mandated Reporting
Each state has laws about mandated reporting of suspected abuse. In general, nurses are required to report suspected abuse for those under the age of 18 (child abuse), dependent adults who are unable to care for themselves (dependent adult abuse), or elderly adults (elder abuse). In certain trauma victims, some state laws may require reporting as well. Adult patients who are competent and do not meet one of the above conditions typically have the right to decline reporting abuse.
A number of states require nurses and other healthcare professionals to take CEUs on domestic violence, child abuse:
As nurses, it is our job to educate, support, and inform patients. Healthcare staff should familiarize themselves with resources available to victims within their community. Even if a patient wishes not to pursue charges, it is essential to educate the patient on safe practices and provide them with resources if they ever choose to seek help.
Be mindful that if the abuser finds out that resources or education have been provided, they may become abusive again toward the patient. It is important to seek a way to provide resources discreetly when possible.
---
Domestic Violence Resources
There are domestic violence resources available for help in every state. In general, review what your state offers for domestic violence victims in terms of counseling, advocacy, domestic violence shelters, and more. 
---
Final Thoughts

As nurses, we went into healthcare to help people; it's in our nature. As common as domestic violence is, it is not always easy to identify. It's even harder to help victims escape. Did you know that it takes an average of seven attempts for a person to leave their abusive relationship? Know that leaving is the most dangerous time, so any education and resources you can provide to patients may help them when they are ready to make their safety plans.
References:
Domestic Violence Recognition & Intervention
About Wild Iris Medical Education:
Wild Iris Medical Education, Inc., is a privately held, woman-owned company providing online healthcare continuing education. In 1998, we began offering online ANCC-accredited nursing continuing education courses and since then have expanded to provide CEUs for occupational therapists, physical therapists, paramedics, EMTs, and other healthcare professionals.
---
Accredited and Approved Nationwide.
High-quality CEU Courses since 1998.
---
Join Our More Than 750,000 Satisfied Customers Now!
High-quality, accredited, evidenced-based continuing education courses in an easy-to-use format designed for learning, from Wild Iris Medical Education. We've been providing online CE since 1998.