---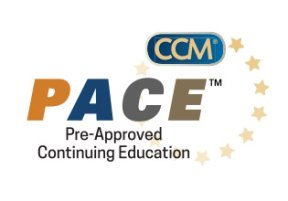 Case management is a complex and ever-evolving field. For a nursing case manager, it is important to stay up to date on the latest trends and best practices in order to provide quality and evidence-based care to your clients. Pre-approved case management (PACE) CEU courses for nurses can help you do just that.
Board-certified case managers demonstrate they have the expertise, knowledge, and professional experience to provide the right services to patients across the continuum of care. They are committed to uphold the highest professional and ethical standards. To maintain their credential, board-certified case managers must comply with the Code of Professional Conduct for Case Managers, which is enforced by the Commission.

Get Certified as a Nursing Case Manager
A 2022 survey found that employers recognize the value of CCM certification and financially support ongoing professional development. Certification for case managers is preferred or required by 74% of employers.
Pre-Approved Continuing Education (PACE)
Case management CEU approval is the process of verifying that a continuing education course meets the requirements for case managers to earn continuing education units (CEUs). CEUs are required for case managers to maintain their certification or licensure.
---
What Is the Difference Between Post-Approval and Pre-Approval CE?
Pre-approved courses have been approved by CCMC. Courses that are not pre-approved require the learner to submit the course for post-approval and pay a $15 fee.
CCMC is the first and largest nationally accredited organization that certifies case managers. CCMC is a non-profit, volunteer organization that oversees the process of case manager certification.
When you complete a course activity, Wild Iris Medical Education will provide you with a certificate of completion form that includes the CCMC approval number and the activity code.

Wild Iris Medical Education CEO Janis MacDonald says, "We are proud to offer pre-approved CCMC CEUs. We offer a wide variety of case management topics as pre-approved (PACE) nursing CM CE courses."
Additionally, as an American Nurse Credentialing Center accredited provider, all of Wild Iris Medical Education Nursing CEU courses are accepted by all nursing boards nationwide.
ANCC contact hours differ slightly from case management contact hours, which will be shown on the course page and the certificate of completion.
---
When Is the Case Management License Renewal?
Nursing Case Managers must renew their certification every five years. The valid through date is printed on their certificates.
The online renewal system is activated approximately 3 months before the renewal dates of May 31 and November 30.
---
What Are the Certified Case Manager CEU Requirements?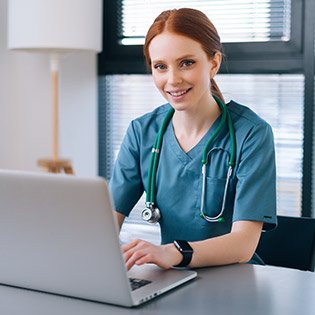 In 2023, at the time of renewal, case managers must have accrued 80 contact hours of CE, send in a copy of their current license to CCMC, pay a $275 renewal fee, and complete the online renewal form.
The requirement for specific CEs related to ethics is 10% (or 8 CEs) of the total 80 CEs required for certification renewal. A CCM can review the Code of Ethics and complete the post-test questions, which will provide two (2) free CEs for ethics.
CEU courses are a great way to learn new skills, expand your knowledge base, and network with other professionals in your field. They can also help you maintain your certification or licensure, which may be required for your job.
The pre-approved case management CE courses on Wild Iris Medical Education's website provide you with CCMC contact hours as well as ANCC contact hours for your registered nurse (RN) license renewals.
Here are some additional benefits of taking CCMC CEU courses:
Case management CEU courses can help you improve your professional skills.
Nursing Case Management CEU courses can help you stay up to date on the latest trends and best practices in your field.
Pre-approved CEU courses can help you learn new skills.
PACE CEU courses can help you network with other professionals in your field.
Online CEU courses can help you maintain your certification or licensure.
---
Resources:
Commission for Case Manager Certification
About Wild Iris Medical Education:
Wild Iris Medical Education, Inc., is a privately held, woman-owned company providing online healthcare continuing education. In 1998, we began offering online ANCC-accredited nursing continuing education courses and since then have expanded to provide CEUs for occupational therapists, physical therapists, paramedics, EMTs, and other healthcare professionals.
---
Accredited and Approved Nationwide.
High-quality CEU Courses since 1998.
---
Join Our More Than 750,000 Satisfied Customers Now!
High-quality, accredited, evidenced-based continuing education courses in an easy-to-use format designed for learning, from Wild Iris Medical Education. We've been providing online CE since 1998.