---
May is Mental Health Awareness month. Now more than ever, it's important to remember to take care of yourself so that you can care for others. As nurses, we often place our own health to the side as we focus on the physical and emotional needs of others. Taking time to focus on your own needs should be a high priority.

One in 5 adults has reported that they have a mental health concern. And suicide remains the second leading cause of death in young adults up to age 35. As a profession, nurses tend to report higher levels of anxiety, depression, and posttraumatic stress disorder (PTSD) compared to the general population. This is most often reported as work-related in nature. Nurses also are less likely to seek out help and support when they do have a mental health concern.
This month's blog will give you some ideas on how you can focus on managing stress, building resilience, and developing self-care strategies—plus, some resources that you may find helpful.
---
Managing Stress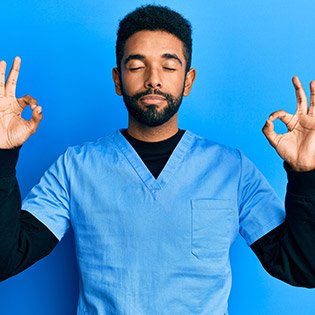 One of the crucial connections to good mental health is to have your own strategies to manage stress in the moment. This is especially true if you have a history of a mental health diagnosis or concern. As a nurse, you may often find yourself in a stressful situation without any warning, so this point is important. Work-related stress and burnout are one of the most common factors that lead to a decline in mental health.
Consider how often you experience stress during your day. What type of stress do you need to address? Maybe your stress points are a combination of personal and work-related stress. Rediscover ways to manage personal stress and have "in-the-moment" stress management strategies ready for when you are at work.
---
Building Resilience
Have you ever considered your own level of resilience? Resilience empowers nurses to react and adapt in a positive manner to stress and difficult situations. Research on this topic reveals that nurses who report high levels of resilience have these major traits:
Have high levels of social support
Feel confident in themselves
Focus on having a good work-life balance
Take measures for self-care
Use humor often
Have a positive outlook
Set realistic expectations
---
Focus on Self-Care
One of the most powerful ways to manage your mental health is to start with a focus on self-care strategies. Choose one or two of these ideas and start to focus on taking care of yourself: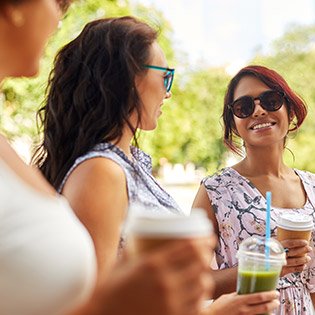 Take a mental health day. This is really important. If you feel like your emotions are running too high, ask your manager for a mental health day. Set aside time to rest, relax, and do something that brings you joy.
Eat healthy foods. This point seems simple, but it can be overlooked when you are stressed or rushed during your busy schedule. Pack healthy snack items and choose foods that nourish your body and give you the energy you need. It might even be worth looking into a meal preparation delivery service so that the fresh ingredients are delivered directly to you.
Take time to do gentle exercises. Take a walk with a friend and catch up together. Do gentle yoga or tai chi, focusing on the mind-body connection.
Practice mindfulness. Find ways to incorporate this into your daily routine. Start your day with positive thoughts, be mindful of the beauty and nature around you, and thank those for whom you are grateful in your life. You can also do this as you are working with colleagues or patients by simply sending them a silent thought of "I wish you well today." You may be surprised how simply sending out positive messages results in the return of positive energy to you.
---
Support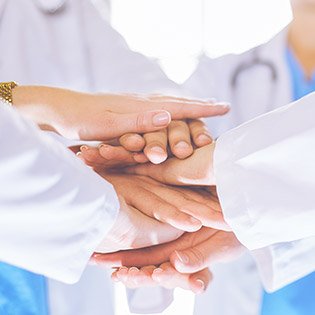 If you find that you need more support, seek out assistance from others around you. You don't need to do this alone. Don't be worried if sometimes you don't feel okay. Nurses have to manage so many stressful moments. Different forms of support might include:
Talking with your manager about how you feel
Asking for assistance from your employee assistance program (EAP) at work
Seeking help from a mental health professional
Reaching out to friends or family who can support you
If you ever feel like you're facing a mental health emergency, take steps to help yourself right away.
Call 911 or go to the nearest Emergency Center
Call the NAMI Helpline at 800-950-NAMI
Call the National Suicide Prevention Lifeline at 800-273-8255
Text the NAMI crisis text line by texting "NOW" to 741-741
---
Resources
Apps
Calm
BetterHelp
Headspace: Mindfulness Meditation
Smiling Mind
Websites
National Alliance on Mental Illness (NAMI)
Stress Management, American Holistic Nurses Association
References
Cooper AL, Brown J A, Rees CS, & Leslie GD. (2020). Nurse resilience: a concept analysis. International journal of mental health nursing, 29(4), 553–75. Retrieved from https://doi.org/10.1111/inm.12721
National Alliance on Mental Illness (NAMI). (2022). Mental health by the numbers. Retrieved from https://nami.org/mhstats
Zeiher W, Sego E, Trimmer D, & Bowers C. (2022). Posttraumatic stress disorder in nurses during a pandemic: implications for nurse leaders. Journal of Nursing Administration, 52(2), E3–8. Retrieved from https://doi.org/10.1097/NNA.0000000000001
About Wild Iris Medical Education:
Wild Iris Medical Education, Inc., is a privately held, woman-owned company providing online healthcare continuing education. In 1998, we began offering online ANCC-accredited nursing continuing education courses and since then have expanded to provide CEUs for occupational therapists, physical therapists, paramedics, EMTs, and other healthcare professionals.
---
Accredited and Approved Nationwide.
High-quality CEU Courses since 1998.
---
Join Our More Than 750,000 Satisfied Customers Now!
High-quality, accredited, evidenced-based continuing education courses in an easy-to-use format designed for learning, from Wild Iris Medical Education. We've been providing online CE since 1998.