By Krystle Maynard, DNP, MSN, RN, SANE-A
---
Sexual violence has been noted to be a public health concern, with the traumatic effects being numerous. A sexual assault occurs every 68 seconds in the United States. Survivors of sexual assault are at an increased risk for developing long-term effects, such as post-traumatic stress disorder (PTSD), depression, anxiety, chronic pain, substance abuse, and even suicide. 

Nurses can encounter sexual assault survivors in any capacity in which they work, though emergency rooms are the most common. Unfortunately, many emergency rooms do not have staff adequately trained to treat sexual violence survivors, resulting in decreased evidence collection and potentially decreased reporting.
---
All about Sexual Assault
Healthcare and government officials can say that sexual violence/sexual assault is a public health concern, but it may be difficult for the general population to grasp the magnitude. Let's go over some statistics:
Most sexual assault survivors are under the age of 30
Those at highest risk for rape are ages 12–34
Rape and attempted rape occur in 1 out of every 6 women
90% of adult rape victims are female
1 out of 10 rape victims are male
Transgender students are at an increased risk of sexual violence
Sexual violence is not okay, and as a society, there is more work to do. In addition to the acute, traumatic events that may occur during attempted or completed rapes, longer-term, severe mental health conditions can also affect survivors.
---
Long-term Mental Health Effects
RAINN reports staggering statistics on the mental health effects of sexual assault:
94% of females reported symptoms of post-traumatic stress disorder (PTSD).
33% of rape survivors consider suicide.
Sexual assault survivors report the highest amount of mental health distress compared to survivors of other types of violent crimes.
Sexual assault survivors are at higher risk of using drugs at some point.
Many report experiencing difficulties initiating or maintaining interpersonal relationships with other individuals.
Sexual violence survivors are at a higher risk of contracting sexually transmitted infections (STIs) or having a positive pregnancy test after assaults.
---
How Can Nurses Help?
Nurses who work in settings where they may encounter sexual assault survivors may feel unprepared to care for such patients due to a lack adequate training. Many years ago, the Association of Colleges of Nursing (AACN) recommended that nursing programs address the growing concern of sexual violence and how nurses can adequately treat these patients. Unfortunately, these recommendations have not been considered across the board; thus, there is a lack of education for nurses. 
For those wanting to learn more about how to promote safe, trauma-informed care for these patients, there are two common ways to seek further education on the topic:
Seek continuing education (CE) courses, such as Forensic Evidence Collection for Texas Nurses covering assessment, forensic evidence collection procedures, documentation, and providing testimony. While the course is a mandated nursing CEU for Texas nurses practicing in the emergency room (ER), it is full of highly informative and useful content applicable to nurses anywhere. 
Take an approved course by the International Association of Forensic Nurses (IAFN) to become a sexual assault nurse examiner (SANE).
Given the enhanced risk of mental health concerns in sexual assault survivors, nurses should also seek a refresher option to help them better understand mental illness. 
---
Interested in Becoming a Sexual Assault Nurse Examiner (SANE)?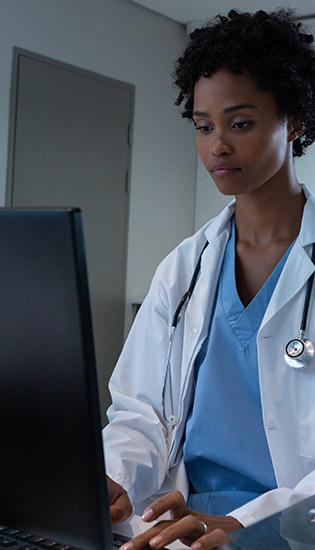 Of the more than 4 million registered nurses in the United States, only a little more than 2,000 are certified SANE nurses. Not only does the United States have a nursing shortage, but there is an even bigger shortage of SANEs. States vary in their requirements for forensic nurse coverage, but ideally, hospitals will either employ or contract sexual assault nurse examiners for 24/7 coverage. The nation has a long way to go before achieving this goal. In the interim, most emergency room providers or nurses are not adequately trained in evidence collection. Therefore, untrained providers may spend only minutes with a survivor to gather evidence, whereas a trained SANE will spend much more time performing a thorough forensic exam. 
Nurses who are certified through IAFN are known as the sexual assault experts. According to the IAFN, registered nurses must have two years of experience, and they are required to take a 41-hour didactic course with correlating clinical requirements. Some states may offer in-person courses; the IAFN offers a virtual option. Completing the course and clinical requirements can allow a nurse to practice as a SANE but does not result in a certification. Nurses who want to become certified must follow additional criteria outlined by the IAFN. 
---
Final Thoughts
The terms sexual assault, rape, and sexual violence all describe unwanted sexual contact or encounters that can result in physical, mental, and emotional trauma. Nurses may encounter sexual assault survivors in any healthcare capacity, though the emergency room is the most commonplace. Due to a shortage of sexual assault nurse examiners, some hospitals cannot provide services due to staff who have not yet had adequate training. It is important for nurses to be aware of what they simply do not know and to seek out educational opportunities. A continuing education course can help nurses feel better prepared to treat sexual assault survivors. And for nurses who want to learn and do more, gaining certification as a SANE is another opportunity to learn and grow professionally.
References:
American Association of Colleges of Nursing. (2022). Nursing Fact Sheet.
Rape, Abuse & Incest National Network (RAINN). (n.d.) Victims of Sexual Violence: Statistics.
Nathan S & Ferrara M. (2020). An Innovative Trauma-Informed Curriculum for Sexual Assault Care. Journal of Nursing Education. 
International Association of Forensic Nursing (IAFN). (n.d.) Statistics.
International Association of Forensic Nursing (IAFN). (2023). SANE Certification: What's the Scoop?.
Frellick M. (n.d). SANE Nurse Shortfall Is a National Issue. Nurse.com
About Wild Iris Medical Education:
Wild Iris Medical Education, Inc., is a privately held, woman-owned company providing online healthcare continuing education. In 1998, we began offering online ANCC-accredited nursing continuing education courses and since then have expanded to provide CEUs for occupational therapists, physical therapists, paramedics, EMTs, and other healthcare professionals.
---
Accredited and Approved Nationwide.
High-quality CEU Courses since 1998.
---
Join Our More Than 750,000 Satisfied Customers Now!
High-quality, accredited, evidenced-based continuing education courses in an easy-to-use format designed for learning, from Wild Iris Medical Education. We've been providing online CE since 1998.