Home /
Courses /
Respiratory and Pulmonary Nursing CEUs
Respiratory and Pulmonary Nursing CEUs
Continuing Education Courses for Nurses
Online nursing CEU relating to the treatment of respiratory illnesses. Patients with asthma, COPD, and other chronic or acute pulmonary problems need special nursing care.


ANCC Accredited Provider #P0314
Accepted in All 50 U.S. states and U.S. territories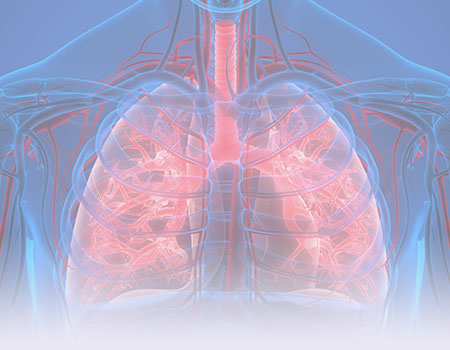 RESPIRATORY AND PULMONARY COURSES

HOURS
PRICE
Asthma Patient Care

Signs and symptoms of asthma, diagnosis and assessment, pharmacologic treatments, long-term management, complications, and managing asthma attacks.

10
$49.00
Chronic Obstructive Pulmonary Disease (COPD): Patient Management

Causes and current treatments for COPD. Covers the characteristics and causes of COPD, functional effects, preventive measures, lifestyle changes, long-term treatment planning, interventions, and acute exacerbations.

6
$39.00
Health and Behavior: Techniques to Facilitate Change in Patients

Concepts and models of change, practical strategies to facilitate patient behavioral change, and factors affecting an individual's ability to change.

2
$18.00
HIV/AIDS Training and Education for Healthcare Professionals

HIV/AIDS etiology and epidemiology, transmission and infection control, testing, clinical manifestations and treatment, legal and ethical issues, and psychosocial issues.

6
$39.00
HIV/AIDS Training for Washington Healthcare Professionals (7 Hours)

This course contains important information specific to Washington State and is no longer mandated for licensure. Covers transmission of HIV, infection control, WA laws concerning confidentiality and testing, clinical manifestations and treatment, psychosocial issues, and legal and ethical issues.

7
$65.00
Obesity in America: Management and Treatment in Children, Adolescents, and Adults

Comprehensive course on obesity and overweight in children, adolescents, and adults. Covers prevalence, pathogenesis, comorbidities, and consequences of the disease. Learn about the psychosocial effects of stigma and weight bias, components of assessment, management, treatment, and prevention.

9
$47.00
Find More Nursing CEU
Or Choose From This List:
Instant 10% Discount

when you sign up for our newsletter
Give 25% off, Get $10


Our New Referral Program!