Physical Therapy Continuing Education
Online PT CEU
1

Read Course
2

Pass Test
3

Pay & Get Instant Certificate

Recognized as a Continuing Competency Approval Agency by the Physical Therapy Board of California
Electronic reporting to CE Broker, NYSED, and PA DOS for select courses
Get 10% Off
when you sign up for our newsletter
Get special offers and discounts on our courses
Receive important news and updates
Spotlight Course:
COVID-19 and Seasonal Flu 2020-2021:
What Healthcare Professionals Need to Know
(1 contact hour)
Customer Favorites
Dementia: Alzheimer's Disease Patient Care (9 contact hours)
Alzheimer's disease is among the top 10 causes of death in the United States and the only one that cannot be prevented.
Elder Care (11 contact hours)
Take this physical therapy continuing education course on elder and geriatric care. Course discusses balance and fall risk, supporting caregivers, and more.
Top PT and PTA Course Categories
Infectious Diseases
Fulfill your physical therapy CEU requirements with courses about HIV/AIDS, COVID-19, seasonal flu, and more.
Clinical Application
Select continuing education courses most related to your daily physical therapy practice.
Quality Online CEU

Accepted by Most States

Instant Certificate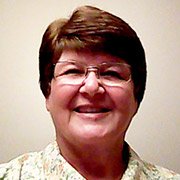 Join Us and Become One of Our Million+ Satisfied Customers Today!
High-quality, accredited, evidenced-based continuing education courses in an easy-to-use format designed for learning, from Wild Iris Medical Education. We've been providing online CE since 1998.
January 2022
A Happy and Health 2022!
Wild Iris Medical Education wishes all physical therapists and physical therapy assistants a happy new year.

We appreciate your loyalty and business and are looking forward to providing you with evidence-based continuing education courses for years to come.
Physical Therapy Continuing Education