Occupational Therapy Continuing Education
Online OT CEU Courses
1

Read Course
2

Pass Test
3

Pay & Get Instant Certificate
Get 10% Off
when you sign up for our newsletter
Get special offers and discounts on our courses
Receive important news and updates
Spotlight Course:
Ethics and Law in Occupational Therapy Practice
(2 contact hours)
Customer Favorites
Pain Management (6 contact hours)
The occupational therapist is an important member of the pain management team. The International Association for the Study of Pain (IASP) identifies principles that should guide occupational therapists in the management of pain. Learn more and earn CEUs today!
Workplace Violence (3 contact hours)
Workplace violence can happen anywhere and to anybody. Update your knowledge about prevention and solution strategies today!
Top OT and OTA Course Categories
Professional Issues
Pick any of our CEU courses in this category to fulfill your licensing renewal requirements.
New Courses
Check out our new course selection and earn your occupational therapy CEUs online! Our new customer favorite is the 10-contact-hour Elder Care course.
Fast, Personal Customer Service

CEUs Accepted Nationwide

24/7 on any device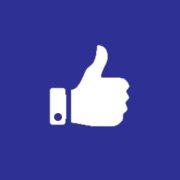 Join Us and Become One of Our Million+ Satisfied Customers Today!
High-quality, accredited, evidenced-based continuing education courses in an easy-to-use format designed for learning, from Wild Iris Medical Education. We've been providing online CE since 1998.
April 2019
April Is Occupational Therapy Month
As an OT or OTA, you are part of a vitally important profession that helps people across the lifespan participate in the things they want and need to do through the therapeutic use of everyday activities. Your holistic and customized approach to evaluations, interventions, and outcomes helps a child with disabilities participate in school and in social situations, assists a person recovering from injuries to regain skills, aids an older adult to stay as independent as possible, and offers the specialized support and services to people of all ages and in all circumstances that only occupational therapy can provide.
Take any of our occupational therapy continuing education courses for best patient outcomes!
Occupational Therapy Continuing Education