Occupational Therapy Continuing Education
Online OT CEU Courses
1

Read Course
2

Pass Test
3

Pay & Get Instant Certificate
Get 10% Off
when you sign up for our newsletter
Get special offers and discounts on our courses
Receive important news and updates
Spotlight Course:
Ethics and Law in Occupational Therapy Practice
(2 contact hours)
50% off - Workplace Violence and Safety
Continuing education course discussing types of workplace violence and safety, including bullying, harassment, and abuse.
Customer Favorites
Stroke (9 contact hours)
An interdisciplinary team approach is utilized in the rehabilitation of stroke patients. Once the patient is stabilized medically, occupational therapy professionals are consulted to assess rehabilitation needs, to begin early rehabilitation efforts, and to recommend the most appropriate post-stroke setting.
Mental Health Crises: Intervention and Support for Patients (5 contact hours)
Everyone can experience a mental health crisis. Be prepared to recognize when your patients need help and intervention.
Top OT and OTA Course Categories
Clinical Application
Fulfill your continuing education requirements with courses most related to your daily practice.
Professional Issues
Pick any of our CEU courses in this category to fulfill your licensing renewal requirements.
Fast, Personal Customer Service

CEUs Accepted Nationwide

24/7 On Any Device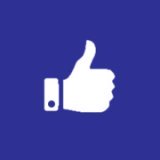 Join Us and Become One of Our Million+ Satisfied Customers Today!
High-quality, accredited, evidenced-based continuing education courses in an easy-to-use format designed for learning, from Wild Iris Medical Education. We've been providing online CE since 1998.
May 2023
CEU Courses for Occupational Therapists and Assistants
Wild Iris Medical Education's occupational therapy CEU courses are all on a 2- to 3-year revision cycle. After this time, a course is either renewed or archived. We are also continuously working on new courses.

Check out our OT CEU course for 6 contact hours in Prevention of Medical Errors. Or for Florida OTs and OTAs, take the Florida-mandated version of our medical errors course.
Occupational Therapy Continuing Education