Occupational Therapy Continuing Education
Online OT CEU Courses
1

Read Course
2

Pass Test
3

Pay & Get Instant Certificate
Get 10% Off
when you sign up for our newsletter
Get special offers and discounts on our courses
Receive important news and updates
Save $10
on our
Breast Cancer course
(8 contact hours)
Now $35
$45

only through 10/31
Customer Favorites
Diabetes Mellitus, Type 2 (7 contact hours)
9.3% of the American population has diabetes. As Occupational Therapist or Occupational Therapy Assistant, evaluate and create a plan to address the patient's activities of daily living and assess for and recommend assistive devices.
Mental Health Crisis (5 contact hours)
Everyone can experience a mental health crisis. Be prepared to recognize when your patients need help and intervention.
Top OT and OTA Course Categories
Infection Control
Stay up-to date on Infection Control issues regarding transmission, chain of infection and prevention.
Professional Issues
Pick any of our CEU courses in this category to fulfill your licensing renewal requirements.
Fast, Personal Customer Service

CEUs Accepted Nationwide

24/7 on any device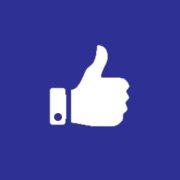 Join Our More Than 750,000 Satisfied Customers Now!
High-quality, accredited, evidenced-based continuing education courses in an easy-to-use format designed for learning, from Wild Iris Medical Education. We've been providing online CE since 1998.
October 2nd 2017
It is Breast Cancer Awareness Month!
Breast cancer is the second most common kind of cancer in women. About 1 in 8 women born today in the United States will get breast cancer at some point.
To support and raise awareness, we offer our Breast Cancer course for Occupational Therapists and Assistants at a $10 discount through the end of October.
Occupational Therapy Continuing Education