Occupational Therapy Continuing Education
Online OT CEU Courses
1

Read Course
2

Pass Test
3

Pay & Get Instant Certificate
Get 10% Off
when you sign up for our newsletter
Get special offers and discounts on our courses
Receive important news and updates
Save $10
on our
Pain Management course
(6 contact hours)
Now $29
$39

only through 12/31
Customer Favorites
Stroke: Comprehensive Acute Stroke Care (9 contact hours)
An interdisciplinary team approach is an important factor in the rehabilitation of stroke patients. Once patients are stabilized medically, occupational therapy professionals assess their rehabilitation needs, begin early interventions, and recommend the most appropriate post-stroke setting.
Childhood Obesity (6 contact hours)
Obesity and its effects are very prevalent among children in the United States. Update your knowledge to improve patient outcomes!
Top OT and OTA Course Categories
New Courses
Check out our new course selection and earn your occupational therapy CEUs online!
Professional Issues
Choose any of our CEU courses in this category to fulfill your licensing renewal requirements.
Fast, Personal Customer Service

CEUs Accepted Nationwide

24/7 on any device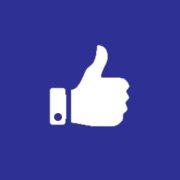 Join Our More Than 750,000 Satisfied Customers Now!
High-quality, accredited, evidenced-based continuing education courses in an easy-to-use format designed for learning, from Wild Iris Medical Education. We've been providing online CE since 1998.
December 2018
Happy Holidays!
Wishing you and your families a peaceful holiday season and a happy and healthy new year.
We value your continued business and look forward to providing you with excellent online occupational therapy CEU in 2019.
Occupational Therapy Continuing Education