Occupational Therapy Continuing Education
Online OT CEU Courses
1

Read Course
2

Pass Test
3

Pay & Get Instant Certificate
Get 10% Off
when you sign up for our newsletter
Get special offers and discounts on our courses
Receive important news and updates
Save $10
on our
Wound Care course
(8 contact hours)
Now $35
$45

only through 09/30
Customer Favorites
Pain Management (6 contact hours)
The occupational therapist is an important member of the pain management team. The International Association for the Study of Pain (IASP) identifies principles that should guide occupational therapists in the management of pain. Learn more and earn CEUs today!
Workplace Violence (3 contact hours)
Workplace violence can happen anywhere and to anybody. Update your knowledge about prevention and solution strategies today!
Top OT and OTA Course Categories
Professional Issues
Pick any of our CEU courses in this category to fulfill your licensing renewal requirements.
New Courses
Check out our new course selection and earn your occupational therapy CEUs online!
Fast, Personal Customer Service

CEUs Accepted Nationwide

24/7 on any device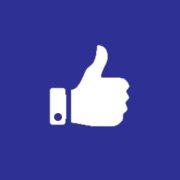 Join Our More Than 750,000 Satisfied Customers Now!
High-quality, accredited, evidenced-based continuing education courses in an easy-to-use format designed for learning, from Wild Iris Medical Education. We've been providing online CE since 1998.
September 2018
20 Years in Business Celebration
Founded in 1998, Wild Iris Medical Education is celebrating its 20th anniversary this September.
We are proud to reach this milestone and thank our long-standing individual and corporate customers. We would not have been successful without you! Join us in celebrating with special giveaways and discounts on our CEU courses.
Interested to see how it all began? Check out our history.
Occupational Therapy Continuing Education