Occupational Therapy Continuing Education
Online OT CEU Courses
1

Read Course
2

Pass Test
3

Pay & Get Instant Certificate
Get 10% Off
when you sign up for our newsletter
Get special offers and discounts on our courses
Receive important news and updates
Save $10
on our
Chronic Obstructive Pulmonary Disease (COPD) course
(5 contact hours)
Now $25
$35

only through 03/31
Customer Favorites
Medical Errors: Prevention and Patient Safety (6 contact hours)
New Course! Medical errors are the third leading cause of death in the United States. Practice errors also include occupational therapy. Learn more to keep your patients safe and earn 6 contact hours today!
Breast Cancer (8 contact hours)
Breast cancer is the number one cause of cancer death in women. Occupational therapists (OT) and occupational therapy assistants (OTA) provide important treatments. Update your knowledge today and get an instant 8-hour certificate of completion!
Top OT and OTA Course Categories
Clinical Application
Fulfill your continuing education requirements with courses most related to your daily practice.
New Courses
Check out our new course selection and earn your occupational therapy CEUs online! Our new customer favorite is the 10-contact-hour Elder Care course.
Fast, Personal Customer Service

CEUs Accepted Nationwide

24/7 on any device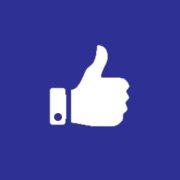 Join Our More Than 750,000 Satisfied Customers Now!
High-quality, accredited, evidenced-based continuing education courses in an easy-to-use format designed for learning, from Wild Iris Medical Education. We've been providing online CE since 1998.
March 2018
Ethics for Occupational Therapy - New course coming soon!
Wild Iris Medical Education is constantly working on improving our customer experience by adding new courses.
Our Ethics and Law in Occupational Therapy Practice will soon be available on our website.
This course will be applicable for occupational therapy CEU requirements in GA, NC, OH, CA, TN, and NY.
Sign up for our newsletter and be among the first to know when the course is available.
Occupational Therapy Continuing Education