1

Choose Course

2

Pass Test

3

Pay & Get Instant Certificate
Rehabilitation CEU courses for nurses assisting patients in attaining optimal functioning after a chronic illness, stroke, or other disabling health condition. Learn techniques to facilitate patient behavioral change.


ANCC Accredited Provider #P0314
Accepted in All 50 U.S. states and U.S. territories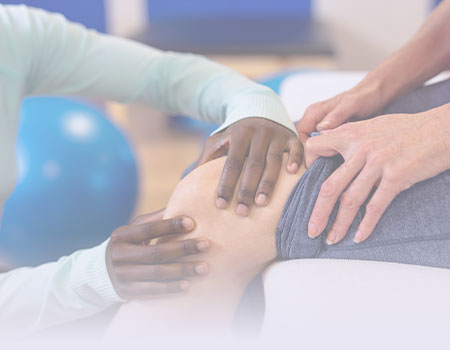 REHABILITATION COURSES

HOURS
PRICE
Fall Prevention: Interventions for Balance Problems and Risks

Preventing falls in clinical and community-based settings. Covers components of balance, risk factors for balance impairments, impact of falls on patients and caregivers, and fall prevention and risk mitigation strategies.

3
$24.00
Health and Behavior: Techniques to Facilitate Change in Patients

Concepts and models of change, practical strategies to facilitate patient behavioral change, and factors affecting an individual's ability to change.

2
$18.00
Posttraumatic Stress Disorder (PTSD): Treatment Approaches for Trauma

Increase your understanding of posttraumatic stress disorder and ability to intervene appropriately in assessment, diagnosis, treatment, and prevention of the disorder.

3.5
$28.00
Posttraumatic Stress Disorder (PTSD) for West Virginia Nurses: Mental Health Conditions Common to Veterans

REQUIRED FOR WEST VIRGINIA RNs Meets the requirement for 2 hours of continuing education on mental health conditions common to veterans and family members of veterans. Covers symptoms of PTSD, its impact, procedures for assessing patients with known or suspected PTSD, and care, intervention, and prevention.

2
$20.00
Prostate Cancer Patient Care: Screening, Diagnosis, and Treatment

Epidemiology, pathogenesis, risk factors, and symptoms of prostate cancer. Screening, diagnosis, stages, and treatment; rehabilitation interventions, and care of patients and their significant others.

8
$45.00
Stroke: Comprehensive Acute Stroke Care

Risk factors and triggers for stroke, types and signs, prehospital/ED evaluation, nursing care, treatment, management, and initial rehabilitation goals.

9
$47.00
Wound Care

Types of wounds and phases of wound healing; assessment, treatment, and management of acute and chronic wounds. Covers infection, impediments to healing, care for specific types of wounds, advanced treatment modalities, and patient education.

10
$49.00
Find More Nursing CEU
Or Choose From This List:
Instant 10% Discount

when you sign up for our newsletter
Give 25% off, Get $10


Our New Referral Program!