New nursing CEU courses. Wild Iris Medical Education is constantly working on new courses. Find our latest new nursing continuing education courses here and be among the first nurses to improve patient care with our evidence-based CE.


ANCC Accredited Provider #P0314
Accepted in All 50 U.S. states and U.S. territories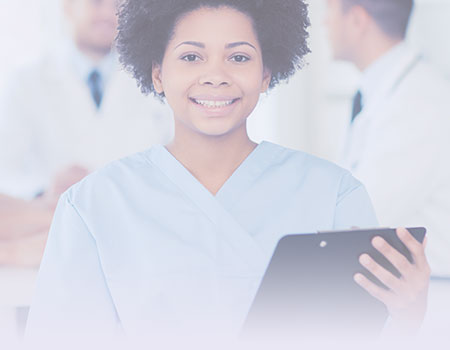 New Courses
COURSES
HOURS
PRICE
Bloodborne Pathogens Training: OSHA's Bloodborne Pathogens Standard

Update your knowledge on OSHA's Bloodborne Pathogens Standard and CDC directives on risks and precautions associated with blood and other potentially infectious materials. Covers bloodborne diseases including HIV, HBV, HCV, Ebola virus, and Zika virus; PPE and other protective measures; and occupational exposure.

2
$18.00
Diabetes Type 2: Prevention, Symptoms, and Treatment

Type 2 diabetes: causes, prevention strategies for patients at risk, assessment and screening criteria, treatment, complications, and long-term plan of care.

7
$42.00
Elder Abuse and Dependent Adult Abuse: Recognition and Reporting for Nurses and Other Healthcare Professionals

Learn the indicators of elder abuse and dependent adult abuse and the risk factors for victims and perpetrators; how to accurately identify suspected abuse, reporting requirements, and protective interventions that may be taken.

2
$18.00
Forensic Evidence Collection for Texas Nurses: Sexual Assault Survivor Examination Guidelines

REQUIRED FOR TEXAS NURSES Fulfills the 2-hour continuing education requirement for Texas nurses practicing in an ED setting regarding forensic evidence collection.

2
$20.00
Mental Health Crisis Intervention and Support for Patients

Response and care for persons experiencing a mental health crisis, ranging from short-term intervention to emergency management of a life-threatening situation.

5
$35.00
Metabolic Syndrome: Risk, Diagnosis, and Treatment

Covers key characteristics of metabolic syndrome, diagnosis, treatment guidelines and management strategies for patients, comorbities and interventions for treatment, lifestyle changes, and strategies for prevention.

2
$18.00
Nursing Jurisprudence and Ethics for Texas: Standards of Nursing Practice

REQUIRED FOR TEXAS NURSES Fulfills Texas Board of Nursing CNE requirement relating to the ethics, laws, and rules that govern nursing practice in the state of Texas.

2
$20.00
Posttraumatic Stress Disorder (PTSD): Symptoms and Treatment in Veterans

Increase your understanding of PTSD and your ability to intervene appropriately in assessment, diagnosis, treatment, and prevention of the disorder, especially with patients who are military veterans.

2
$18.00
Posttraumatic Stress Disorder (PTSD) for West Virginia Nurses: Mental Health Conditions Common to Veterans

REQUIRED FOR WEST VIRGINIA RNs Meets the requirement for 2 hours of continuing education on mental health conditions common to veterans and family members of veterans. Covers symptoms of PTSD, its impact, procedures for assessing patients with known or suspected PTSD, and care, intervention, and prevention.

2
$20.00
Find More Nursing CEU
Or Choose From This List:
Instant 10% Discount

when you sign up for our newsletter
Give 25% off, Get $10


Our New Referral Program!